Urbano Build Speaker event - The challenge of Net Zero Carbon & Retrofit In Conservation Buildings
Urbano Build-Conservation
Online Event
London, ONL 1NE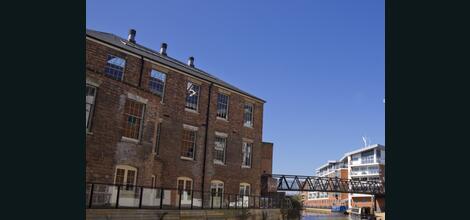 Thursday June 24th

10:30am

Urbano Build-Conservation
Member £0.00 + VAT
Non-Member £15.00 + VAT
Urbano Build is one of Urbano's most vibrant business communities with its own programme of regular networking events in London aimed at architects, developers, property investors, designers, interior designers and other professionals associated with the built environment sector to make connections, share information, create associations and find new business opportunities.

Not received Zoom link to this event yet have booked? You have been sent it three times so check spam folder and then email if you still can't find it Mark
This event will focus on the recent report from Historic England report on the potential for reducing carbon emissions through retrofitting older buildings.
https://historicengland.org.uk/whats-new/news/greening-historic-homes/

Using the report as a starting point, we will look at the specific challenges around retrofitting in historic and listed buildings, and traditional homes - especially those in conservation areas - where owners are looking to install heating and power systems in line with government targets to reduce zero carbon emissions.
About our Guest Speaker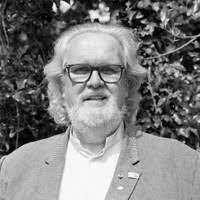 Peter Cox is Managing Director at Carrig Conservation International Ltd and a Fellow at The RSA. Peter and his company Carrig International have a proven track record in dealing with all levels of listed buildings, protected structures and monuments. Peter Cox is well known and respected internationally and contributes much to international standards, Government policies and lectures extensively on the international stage.
** This and other online Urbano events are free for Urbano Members. Our events are also available to book, subject to a charge, for representatives of Non-Member Companies. If you book and get charged a higher fee than the one advertised on this page, please email the office here


Some kinds words on Urbano Build from George Clarke, architect & host of C4's Amazing Spaces & The Restoration Man

"I have spoken twice at Urbano Build events and have always found them to be welcoming and engaging. The audiences are always a cross section of knowledgeable professionals from across all sizes and specialities within the built environment sectors. The events themselves are expertly facilitated by Mark to ensure everyone gets a chance to actively participate and I even find valuable new connections for my own projects and interests."
Not received Zoom link? You have been sent it three times so check spam folder and then email Mark