Urbano Build Networking Round Table - August 2021
Urbano Build Round Table
Urbano Network
UK, W1N NER5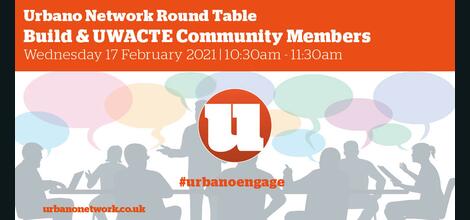 Thursday August 19th

10:00am

Urbano Build Round Table
Member £0.00 + VAT
Non-Member £12.00 + VAT
Urbano Build is one of Urbano Network's most vibrant business communities with its own programme of regular networking events aimed at architects, developers, property investors, designers, interior designers and other professionals associated with the built environment sector to make connections, share information, create associations and find new business opportunities.
For this event, we want to bring together all those companies and individuals from the construction and property sectors who are either responsible for helping their companies make progress towards Net Zero Carbon or have sector specialisms to help others achieve that to participate in a 'round table' discussion format, faciliated by Mark Herring, Urbano's Connector-In-Chief.

Our focus is to connect companies who can find potential areas where they can collaborate, improve each other as businesses and business people, and find new opportunities.
Recent testimonials of attendees
"This was my first virtual networking event and in some ways it worked even better than a physical one as I got to meet and hear from all the people!" MD, IT Company

"I thought the conversation was steered well and allowed newcomers to talk, discuss/join in. I like the way you pulled threads of conversations into a topic for further discussion and of course I am interested in the sustainability angle." Sustainability advisor
Urbano is a membership organisation. This and other Urbano online events are free for Urbano Members. Our events are also available to book for representatives of Non-Member Companies who have not used up their TOTAL QUOTA OF TWO Urbano events. If you click through and the fee presented is larger than the one published here, please email the office here and we can check your status.

If you aren't a member, please click here for details on what membership brings: Urbano Membership
Book now