Urbano Communities
Urbano ZeroCarbon
Urbano is committed to helping its members find new valuable connections and business opportunities whilst facing up to the real challenges of climate change. Our Zero Carbon Community hosts regular events and features the latest thinking and science around achieving Net Zero Carbon alongside our invited speakers' own specialisms and experience.
As Build is our biggest community and the largest part of the UK economy, most events feature and connect companies in those sectors, but we also encourage and welcome those from other communities, including Tech, Finance, People & Create-Media. Many of our events have speakers from these sectors, too.
Urbano exists to facilitate connections between companies, but we also challenge our members to adopt changes more deeply and more quickly than those the current legislation demands. No company is doing enough and we all need to reduce our own impact on the planet through our day-to-day activities and those along our supply chains. This is why we as a network adhere to the following pledges:
Urbano is committed to always using compostable or recyclable products: from the laminate on our business cards and Venue Collection handbook to the lanyards we use at events; from using vegetable ink and recycled paper for our handouts then composting the used sheets and any abandoned business cards
To always use public transport except in the most exceptional circumstances
To encourage our venues to use their most local suppliers where possible (for refreshments) and reduce the amount of meat in our event menus
To facilitating more activities and connections online, thereby reducing paper and other materials consumption, and reducing journeys overall across the network
To encourage the use of online networking and meeting alternatives whilst recognising the value of face-to-face contacts
To showcase the best practices and innovations, while challenging face-on those who believe corporate and personal profit comes before the welfare of our planet and all its inhabitants
Making our events and membership affordable to all companies and individuals so we can share information and expertise along supply chains and across sectors.



BUILD & ZERO CARBON NETWORKING ROUND TABLE

THURSDAY AUGUST 19TH - 10.00AM
For this event, we want to bring together all those companies and individuals from the construction and property sectors who are either responsible for helping their companies make progress towards Net Zero Carbon or have sector specialisms to help others achieve that to participate in a 'round table' discussion format, faciliated by Mark Herring, Urbano's Connector-In-Chief.

Our focus is to connect companies who can find potential areas where they can collaborate, improve each other as businesses and business people, and find new opportunities.
DETAILS & BOOKING: BUILD & ZERO CARBON ROUND TABLE EVENT
__________________________________________________________________________________________________________________
BUILD SPEAKER EVENT WITH SIMON ALLFORD, PRESIDENT OF RIBA

WEDNESDAY SEPTEMBER 15th - 9.30AM

Simon is a founding director of global architecture practice, Allford Hall Monaghan Morris (AHMM) where he leads a design studio of 200 architects. Simon is a frequent writer, critic and advisor, a visiting professor at Harvard, a trustee of the London School of Architecture and the Chickenshed Theatres Trust. In 2020, Simon was elected the next president of the Royal Institute of British Architects and takes up the role on September 1st.

On his election, Simon said he wanted to create "a more open, productive, engaged and reinvigorated RIBA" that addresses "global climate change and architecture's pivotal role in a post-pandemic world." This event will hear from Simon on his plans to deliver on his priorities and where he sees the future of architecture within the fast-changing landscape of the built environment, leading into an interactive Q&A, with networking to follow.

Our hosts - The Building Society - is a co-working space and collaborative community for everyone working within the build environment sector, created by Urbano Members Structural & Civil Engineers, Elliott Wood. This is a place where we can all start to engineer a better society.
DETAILS & BOOKING: BUILD SPEAKER EVENT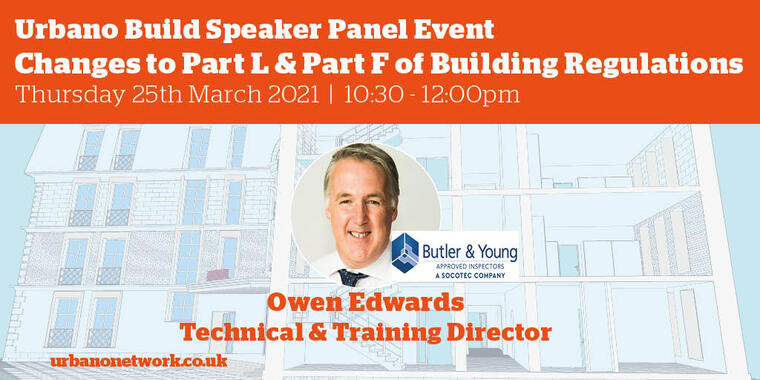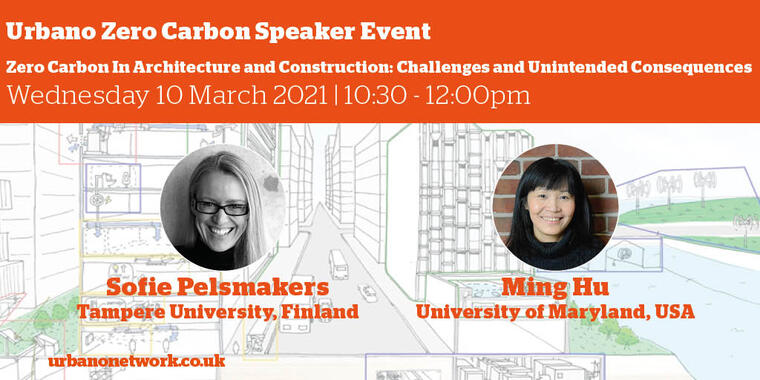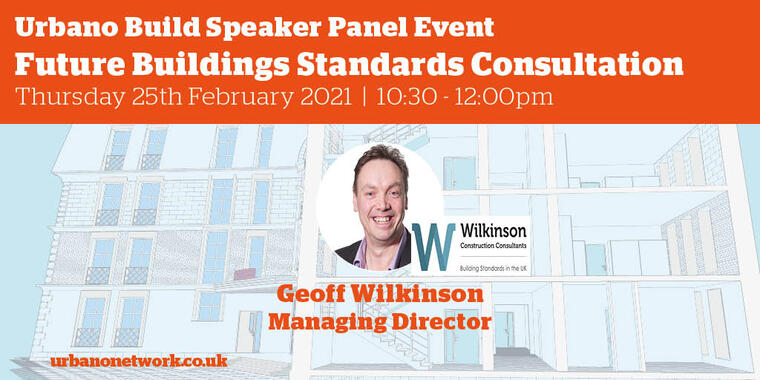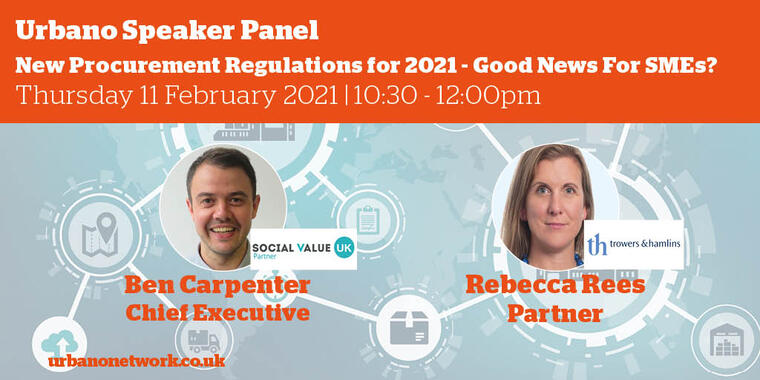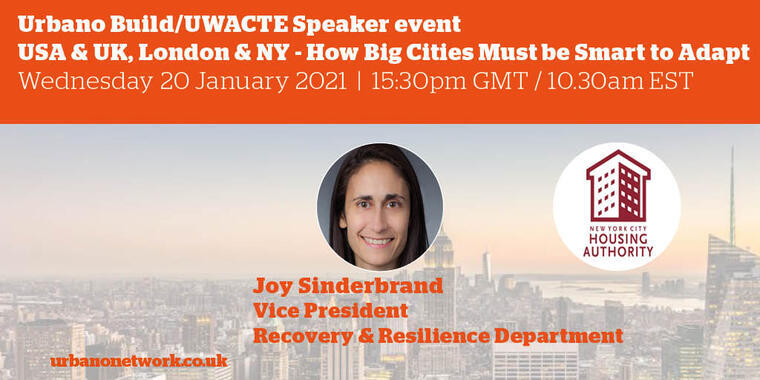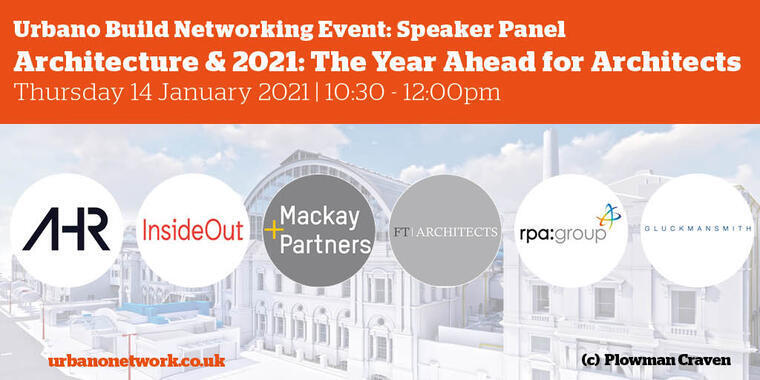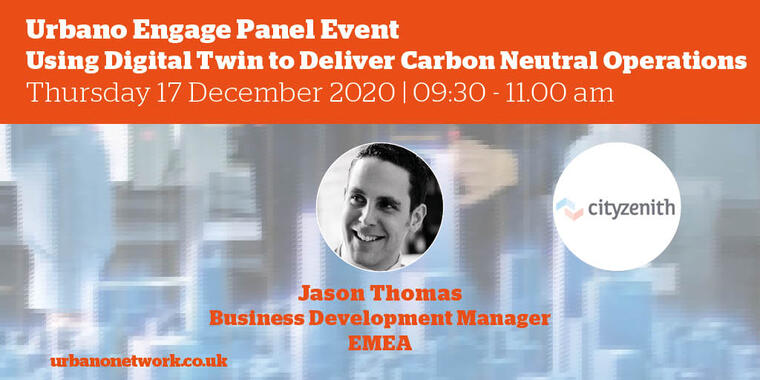 Wednesday May 20th - Urbano Build & UWACTE networking breakfast with Emily Hamilton, Associate Director of Sustainability at Grosvenor Group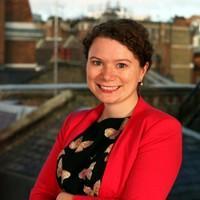 Emily Hamilton is Associate Director - Sustainability at Grosvenor Group. and responsible for the sustainability strategy at Grosvenor Group, the global property and real estate company.

Emily leads the team providing expert advice to colleagues on developing sustainable cities including advising on air quality, carbon, waste, green spaces, biodiversity and climate risk. She also helped set Grosvenor's net zero carbon commitments across its portfolio and chairs Grosvenor's international Sustainability Knowledge, championing sustainability knowledge transfer across the business.
Emily will be looking at how she and her team are transforming Grosvenor's commitments ot reducing carbon and their impact on the environment across the portfolio.
For details and booking, please follow this link
|
|
Wednesday June 10th - Build & UWACTE Networking Breakfast with Mary Parsons, Chair & Trustee of the Town & Country Planning Association
associated with London Festival Architecture 2020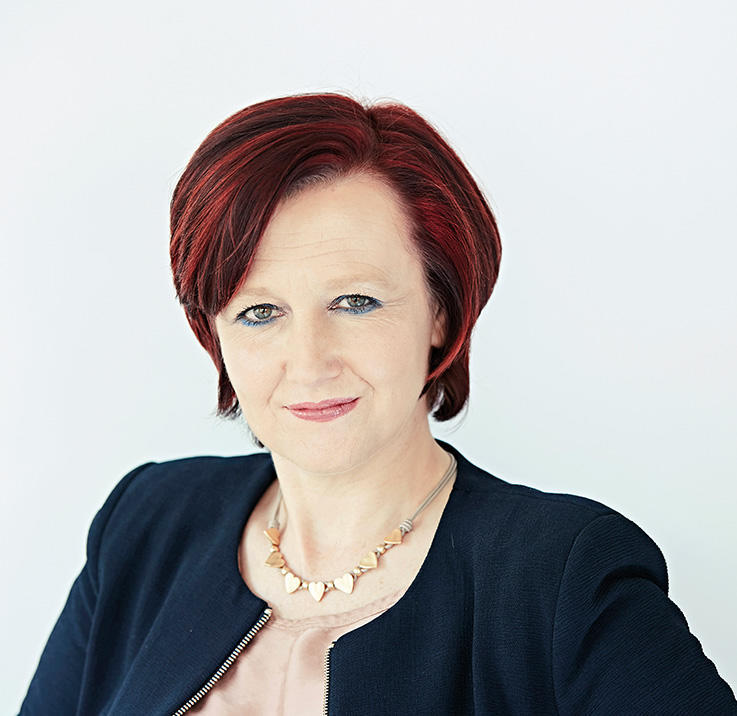 Mary Parsons has over 25 years' experience in the development, construction and regeneration sectors. As Group Director, Place-Making & Regeneration, at People For Places, she is responsible for all large-scale projects and joint ventures.

Mary is Chair & Trustee of the Town & Country Planning Association, and a Trustee of MOBIE, the charity tht seeks to inspire young people to innovate in the design and construction of homes.
Mary is a Commisioner on the Building Better, Building Beautiful Commission whose report, Living With Beauty, published this year puts quality design at the heart of new homes building for the UK.

Mary's presentation will focus on the key elements of that report, the challenges to government over retrofit and planning, investment and development in housing. She will also look at how design needs to help deliver zero carbon, plus what steps People For Places are taking on addressing climate change.
For details and booking, please follow this link
______________________________________________________________________________________________________
______________________________________________________________________________________________________
PREVIOUS URBANO ZERO CARBON SPEAKER EVENTS:
Thursday April 23rd - Networking breakfast with Deborah Pullen, MBE, Executive Director of the BRE Trust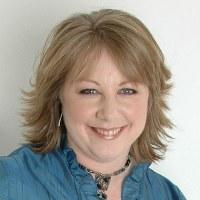 Deborah Pullen is a core member of the BRE Trust Board, one of the UK's largest charities focused on supporting transformational change in the built environment. Deborah has a BSc (Hons) in Materials Science, a PhD in polymer chemistry, is a Chartered Engineer, and a Fellow of the Chartered Institutes of Building and of Materials, Minerals and Mining.

Deborah was awarded an honorary doctorate from the University of Hertfordshire in 2014 for her leadership of the BRE Trust Future Cities Programme.
Deborah's presentation will examine three core areas: the performance of different materials from an environmental/zero carbon perspective; how BRE's work on life-cycle analsysis offers a new toolkit to measure such performance; and the role of collaboration along the supply chain is critical to addressing climate change in the BE sectors - and beyond.
For details and booking, please follow this link
Thursday February 6th - Urbano Build networking breakfast with Mark Farmer, Author of 'Modernise or Die', CEO of Cast Consultancy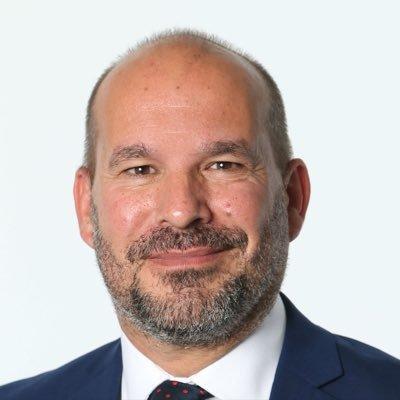 This event featured Mark Farmer, author of the influential Modernise or Die report and CEO of Cast Consultancy, championing modern methods of construction (MMC) in housebuilding. Continuing the theme of zero carbon, modular construction and housing standards, alongside the skills shortage we face in the industry, we will hear the lastest developments from Mark - from disruptors to structural changes - and the significance of attracting new talent and technical skills to drive transformation.

For details, please follow this link
|
|
|
|
|
Thursday January 23rd - Urbano Build & UWACTE networking breakfast with Isabel Macallister, Director of Business Responsibility at MACE Group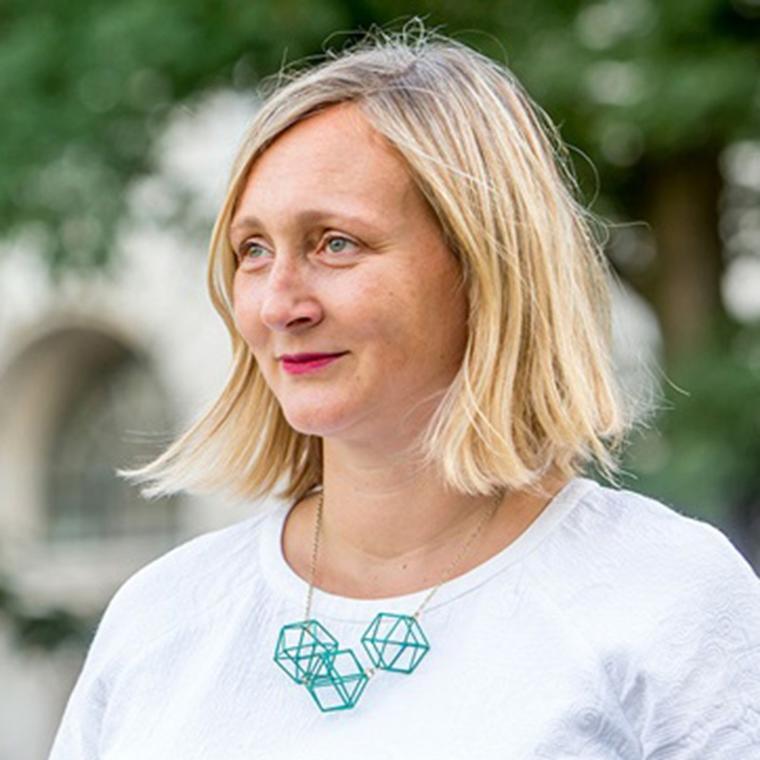 Isabel McAllister is Mace Group's Director of Business Responsibility and drives the sustainability agenda across the company, including their programme to address the challenges of Net Zero Carbon in Construction. Mace was the first construction company to sign to RE100 – committing it to using 100% renewable energy by 2022. And in 2018 they committed to reducing single-use plastics across their offices by 80% and on construction sites by 20%.

For details, please follow this link
|
|
|
|
Thursday December 5th - Urbano Build networking breakfast with Geoff Wilkinson, Managing Director of award winning Wilkinson Construction Consultants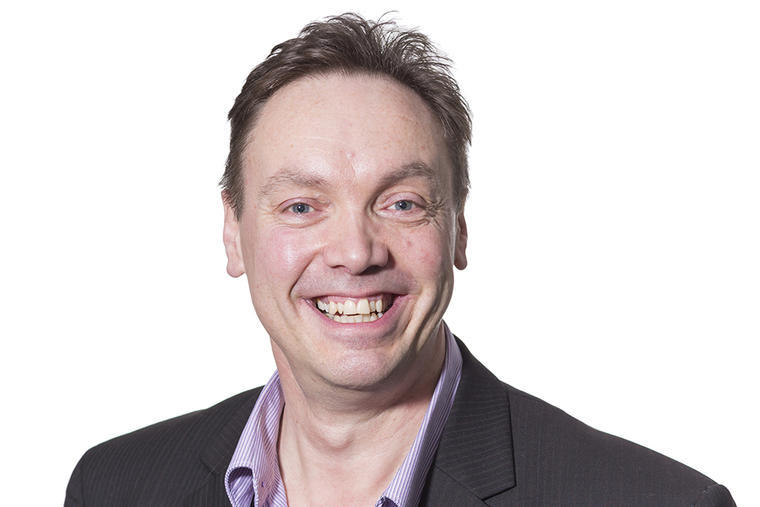 Networking breakfast featuring Geoff Wilkinson, Managing Director of Wilkinson Construction Consultants, award-winning Approved Inspectors.

Geoff is qualified as a Chartered Surveyor and as a Fire Engineer and runs a firm of Approved Inspectors.

He is highly respected and experienced within the construction industry with over 30 years experience in both public and private sector roles. He has appeared frequently in the national and international press, TV and radio and has a regular column on Building Regulations in Architects Journal.
For details, please follow this link
Thursday November 28th - Urbano Build networking breakfast with Tom Bloxham, MBE, Founder of Urban Splash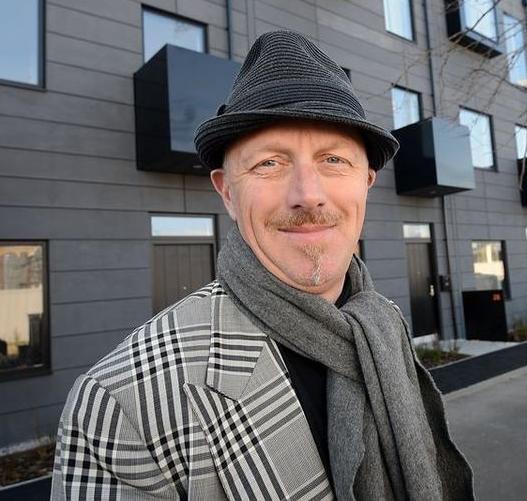 Having set up a pub business, nightclub and radio station, Tom, along with Jonathan Falkingham MBE, founded Urban Splash in 1993.
Urban Splash has developed over a billion pounds of regeneration projects across the country. Tom also chairs the Manchester International Festival and is a trustee of The Tate, Manchester United Foundation. Tom was awarded an MBE for services to architecture and urban regeneration in 1999 at the age of 35.
For details, please follow this link
|
|
|
Join community
Next Events
Community Members