Urbano Build speaker networking breakfast
Seddons
Seddons Solicitors
120 New Cavendish Street
London, W1W 6XX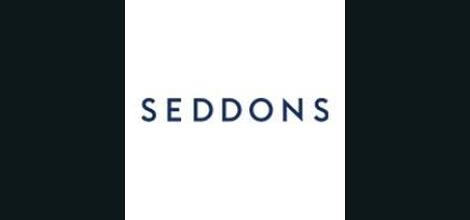 Member £18.00 + VAT
Non-Member £24.00 + VAT
Urbano Build is one of our most vibrant business communities with its own programme of regular networking events in London aimed at architects, developers, property investors, developers, designers, interior designers and other professionals associated with the built environment.
For our next Urbano Build Round Table, our guest speaker is Dale Sinclair, Head of Digital Innovation at WSP's Property and Building business who is co-author of the newly published 'Security Overlay to the RIBA Plan of Work', for all those who involved in the safe and secure design, construction and operation of buildings.

The Security Overlay is produced by the National Protective Security Authority (NPSA) in collaboration with the Royal Institute of British Architects (RIBA) and Police Crime Prevention Initiatives (CPI).

Dale will examine the design and operation of safe buildings, including cyber, plus widening out the discussion of the current and future impact of digital and technology in architecture and construction.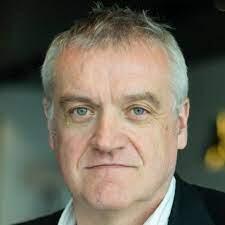 Dale Sinclair is Head of Digital Innovation at WSP's Property and Building business. Dale brings his passion and knowledge for digital construction to deliver game-changing, interdisciplinary workflow, modern methods of construction and digital technologies, into large-scale WSP projects.

A qualified and experienced architect, he was lead author of the RIBA Plan of Work 2013 publications as well as this and other RIBA Plans of Work Overviews and Overlays.

He has also published several books on MMC, digital construction and the lead designer role in the digital age. He is on the board of the UK Construction Industry Council (CIC), chairs an industry group at the British Standards Institute (BSI) and was recently described as a pragmatic futurist.


__________________________________________________________________________
Published non-member price is for first-time visitors to Urbano.

Due to the nature of our events, bookings once made can be transferred to another representative of the booking company but cannot be cancelled and refunded.
Memberships pay for us to exist and to organise events. All Urbano events - unless stated - are open to non-member companies which can book a maximum of TWO Urbano events for their team members. We will notify you when this maximum has been reached.

To join Urbano in time for this event, please view benefits and options here: www.urbanonetwork.co.uk/membership
Proof of attendance will be available for CPD purposes.
__________________________________________________________________________