London networking event - Urbano Build evening Networking event
Punto.IT
20-22 Rosebery Avenue
Clerkenwell
London, EC1R 4SX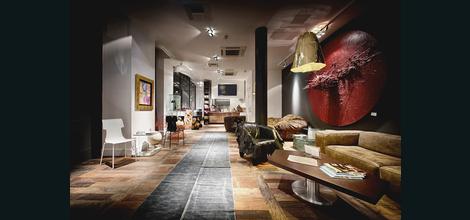 Member £0.00 + VAT
Non-Member £25.00 + VAT
Urbano Build is a programme of regular networking events in London aimed at architects, developers, property investors, designers, interior designers and other professionals associated with the built environment sector to make connections, gather information, create associations and find new business opportunities.

Urbano Build enjoys its own programme of around ten events over the year, including breakfast events featuring great speakers (see below), networking lunches and networking evenings.
Our hosts for this Urbano Build social and networking evening are the showrooms of Punto.IT, where Daniele Bedini, a leading Italian architect and designer, showcase the best of Italian design. Silvano will prepare some lovely canapes and every attendee will enjoy a couple of complimentary glasses of wine in this Christmas networking social event.
Urbano evening events are described as relaxed, informal,'buzzy' and even fun. Conversations are unhurried and connections lightly facilitated - and after the event is over, the contacts made are supported by Urbano's unique Event Groups.
This event is open to non-members from the Build sectors and Urbano Network and Build Community members.
For more details on the Urbano Build, click here: Urbano Build
Canapes Menu
A selection from:


pizza margherita
bruschettes with various toppings:
sweet and sour yellow and red peppers
zucchini and mint
mushroom trifolati
caponata di aubergines
sweet and sour caramelized onions
puff pastry cestini with chickpeas paté
rotolini rustici
bocconcini di tacchino panati
uova ripieni
and other suprises!


And every attendee will enjoy two complimentary glasses of wine or Italian beer

Testimonial
"I have a lot of time for Urbano Build network. They have a philosophy of "exchanging value" that I find rather empowering. Urbano Network is a facilitating vehicle, brokering opportunities for smaller companies to get involved, both with each other, and with larger partners. They champion quality suppliers, especially in areas such as BIM, design and new technologies." Jackie Sadek, CEO - UK Regeneration
Each Urbano event has a unique online Event Group where every attendee and their company is profiled, accessed through your own Urbano Dashboard. Members get access to full contact details of every attendee. All attendees can access the profiles of people you meet at this event through the Event Group for this event.
* Non-member price quoted on the event page is the discounted rate for a company's first visit. The price quoted on the actual payment page (usually £28 - £45) is the price relevant for you and the events your company has attended. Non-members companies are allowed to attend up to three networking events.
To join Urbano and enjoy this event free, please view the current membership offer.
www.urbanonetwork.co.uk/membership