Urbano networking evening
The View Studios at Altitude London
Millbank Tower
21-24 Millbank
London, SW1P 4QP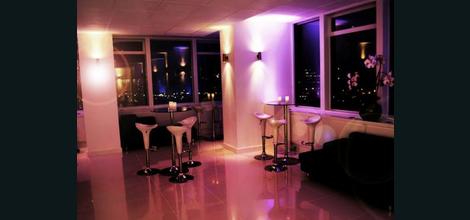 Thursday October 13th

6:00pm
Member £0.00 + VAT
Non-Member £25.00 + VAT
Our Urbano evening networking event in October for members and non-members takes place at The View Studios overlooking the Thames at Millbank. Come and make valuable new connections at this event!
Urbano evenings are relaxed and informal events, with facilitated networking and a unique online Event Group for pre- and post-event networking.
Urbano's Chief Networking Officer welcomes all with a drink and a datasheet, finding interesting contacts for you within the room to help you develop connections and build relationships with a select yet diverse mix of business owners, directors, Partners, senior managers and entrepreneurs.
Each Urbano event has a unique online Event Group where the profiles of everyone who is attending are showcased, allowing you to make connections before the event, plan who you especially need to speak to and ensure you need never worry again about losing a business card as the Event Group is always available at any time after the event.
Testimonial
[A first timer on our last evening event]
"First time at an Urbano networking event and glad I went. Good venue and great mix of people. Definitely far superior to the usual "run of the mill" networking event and already have two meetings set up! Looking forward to being a regular attendee."
Stanley Beckett, Serenity Law LLP
For The View event, as with all our evening events, enjoy a couple of free drinks, nibbles and tremendous opportunities to connect and create business opportunities.

We expect around 80 for this event drawn from every sector of London business so book now for the early-bird non-member prices.
Or join Urbano and enjoy this event (and all our 10 annual evening events) free! https://www.urbanonetwork.co.uk/membership