London networking event - Urbano Build networking breakfast with Alexander Jan
Member £20.00 + VAT
Non-Member £28.00 + VAT
Urbano Build is a programme of regular networking events in London aimed at architects, developers, property investors, designers, interior designers and other professionals associated with the built environment sector to make connections, gather information, create associations and find new business opportunities.
Urbano Build breakfast events are stripped down conferences, exploring interesting themes and built around great speakers, where the the focus is on networking and creating connections and opportunities. You always meet a diverse range of businesses and their representatives in a lively session of informal but facilitated networking.
THIS EVENT IS SOLD OUT.
Previous speakers have included Ed Green (Cabinet Office Procurement), Loyd Grossman, Kevin McCloud, Wayne Hemingway, Stephen Hodder (President of RIBA), Mark Bew and David Philp of the Government's BIM Implementation team, The Minister for Architecture, the Chairs of CABE and BURA, Martha Schwartz (landscape architect), Theis + Khan and Jackie Sadek, CEO of UKRegeneration.
For more on Urbano Build, click here: Urbano Build Network
About our guest speaker, Alexander Jan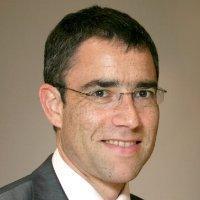 Alexander Jan leads Arup's transaction advice team for transport and oversees delivery of UK and international assignments for clients wishing to buy, sell or finance transport infrastructure. He also provides leadership for our policy and economic regulation work covering rail, roads, maritime and aviation.

He has spent 20 years on public policy and consultancy, working for the CBI, KPMG and the CAA, providing policy advice to the then newly elected Mayor for London.
Alexander will look at how London will look in 2050 as outlined in the Mayor's London 2050 Infrastructure Plan which he authored.

Issues like housing, transport, sustainable development, clean air, green spaces, cycling and digital development are all examined as this blueprint for a future London andhow the £1.3tn needed will be found.
Event Format
8:00am – Registration, coffee and pastries
8:30am – Presentation by Alexander, followed by Q&A
9:15am – Informal and facilitated networking
- 10.30am
Testimonial
"I have a lot of time for Urbano Build network. They have a philosophy of "exchanging value" that I find rather empowering. Urbano Network is a facilitating vehicle, brokering opportunities for smaller companies to get involved, both with each other, and with larger partners. They champion quality suppliers, especially in areas such as BIM, design and new technologies."
Jackie Sadek, CEO - UK Regeneration
Each Urbano event has a unique online Event Group where every attendee and their company is profiled, accessed through your own Urbano Dashboard. Members get access to full contact details of every attendee. All attendees can access the profiles of people you meet at this event through the Event Group for this event.
* Non-member price quoted on the event page is the discounted rate for a company's first visit. The price quoted on the actual payment page (usually £25 - £35) is the price relevant for you and the events your company has attended. Non-member companies are allowed to attend up to three networking events.
To join Urbano and enjoy this event free, please view the current membership offer.www.urbanonetwork.co.uk/membership