London networking event - Build networking breakfast on BIM
Bircham Dyson Bell
50 Broadway
London, SW1H 0BL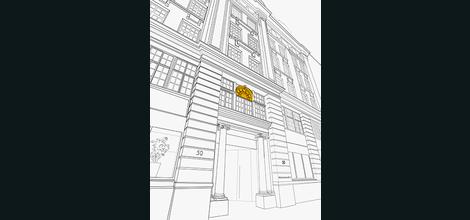 Thursday September 15th

8:00am
Member £24.00 + VAT
Non-Member £28.00 + VAT
Urbano Build is a programme of regular networking events in London aimed at architects, developers, property investors, designers, interior designers and other professionals associated with the built environment sector to make connections, gather information, create associations and find new business opportunities.
Urbano Build breakfast events are stripped down conferences, exploring interesting themes and built around great speakers, where the the focus is on networking and creating connections and opportunities. You always meet a diverse range of businesses and their representatives in a lively session of informal but facilitated networking.
Urbano loves to showcase leading British talent and innovators, alongside those shaping the future of the Built Environment sector. Previous Build speakers have included Kevin McCloud, Wayne Hemingway, Loyd Grossman (Heritage Alliance), Jane Duncan (new RIBA President), Casey Rutland (ARUP BIM Lead), Ed Green (Cabinet Office Procurement), Stephen Hodder (Ex RIBA President ), Mark Bew and David Philp (Govt BIM Team), lead representatives of ARUP, CCS, CITB, and Jackie Sadek, CEO of UK Regeneration, amongst others.

For more on Urbano Build, click here: Urbano Build Network

ABOUT OUR GUEST SPEAKER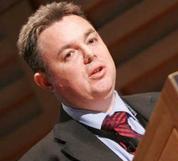 David Philp MSc, BSc, FRICS, FCIOB, FGBC is Global BIM/IM Consultancy Director at AECOM and Head of UK BIM Task Group.
In 2011, David was seconded into the Cabinet Office's Construction Team as Head of BIM Implementation for the Government Construction Strategy, responsible for ensuring that the Cabinet Office's BIM requirements are delivered through the programme. He also chairs the BIM2050 Group.
David will be updating our audience previous assertions that by 3 October 2016, all centrally funded departments will need to have "the capability to electronically validate BIM information delivered from the supply chain" and will also need to be "making progressively more use of supply chain data for key business activities" by this date.
This event is for architects, planners, developers, engineers and those across the construction and build sector.
Event Format
8:00am – Registration, coffee and networking
8:30am – Presentation by David followed by Q&A
9:15am – Networking and more coffee
- 10.30am
EVENT SUPPORTERS

This event is hosted by Bircham Dyson Bell a leading London Law firm with expertise in a number of areas including real estate, planning, major projects, parliamentary and public law, and commercial advisory services.

Rapid5D was founded to address the growing demand for 4D & 5D solutions and implementation services that provide a totally integrated Building Information Modelling (BIM) environment for construction and engineering. Authorised UK distribution partner of Trimble Buildings Portfolio in construction technology solutions.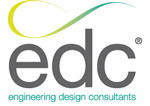 Engineering Design Consultants (edc) provides a full range of consulting services in the areas of Mechanical, Electrical, Public Health and Fire Engineering, with offices in Cork, Dublin and London. We offer a global service across a variety of sectors including healthcare, energy, pharmaceutical, industrial, commercial and residential. edc is also the first MEP consultancy to achieve accreditation for Level 2 BIM (Building Information Modelling) Delivery.
For more on Urbano Build, click here: Urbano Build Network
URBANO BUILD 2016 EVENT PHOTOS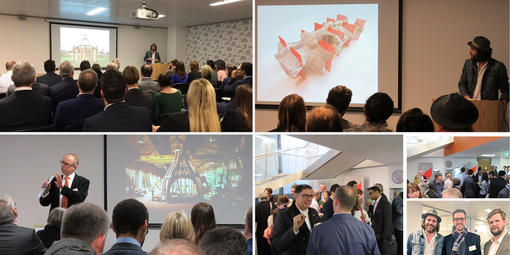 "Really enjoyed talking at Urbano - a dynamic and way of cross fertilising between industries, networking and meeting interesting folk!"
William Hardie, Studio Hardie (Speaker)
Each Urbano event has a unique online Event Group where every attendee and their company is profiled, accessed through your own Urbano Dashboard. Members get access to full contact details of every attendee. All attendees can access the profiles of people you meet at this event through the Event Group for this event.
Non-member companies are welcome to book and send representatives to up to TWO Urbano events AT APPROPRIATE NON-MEMBER RATES AS LISTED ON EACH EVENT PAGE before needing to join to continue to develop valuable relationships across London's most dynamic business community.
To join Urbano in time to attend this event at appropriate member rates, please view benefits and options for Companies and Individuals visit: www.urbanonetwork.co.uk/membership