OPEN WORKSHOP: UNCONSCIOUS BIAS IN A GLOBAL WORKPLACE
Farnham Castle
Castle Street
Farnham, GU9 0AG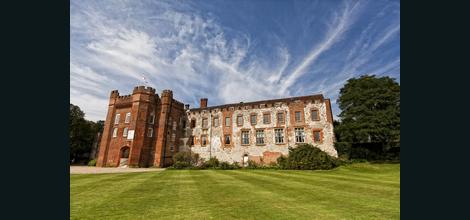 Wednesday May 8th

10:00am
About Farnham Castle Intercultural Training
Cross-cultural training consultancy, helping businesses to work more effectively internationally.
OPEN WORKSHOP: UNCONSCIOUS BIAS IN A GLOBAL WORKPLACE
Understanding the impact of Unconscious Bias.....
Delivered as part of our Intercultural Training Workshop Series 2019
Date: Wednesday 8th May 2019
Time: 10:00 - 16:00 (BST)
Venue: Farnham Castle, Surrey GU9 0AG
Complimentary, by Invitation - Please Contact Us to Register
Why attend ?
In order to understand the impact of unconscious bias at work and everyday life as well as the challenges of unconscious bias in implementing EDI strategies, and to acquire different techniques to enhance cooperation and effectiveness in a multicultural corporate culture.
Unconscious Bias in a Global Workplace is a one day experiential training programme designed to enhance effectiveness working across cultures.
The programme focuses on raising awareness of stereotypes, generalisations, and how they can lead to unconscious bias and discrimination across cultures. These can strongly impact on business relationships when working globally and in multicultural environments.
"The course covers an understanding of culture, and highlights the cultural dimensions that help us to explain similarities as well as differences across cultures."
Who should attend?
Any business professional:
responsible for developing and/or managing relationships involving colleagues or partners from different countries/cultures
working directly with culturally diverse groups
working remotely with different cultures
*It is important for delegates to come to this session with an open mind. They should be prepared to discuss topics that may be awkward, uncomfortable or that they disagree with.
At the end of this workshop, participants will:
Be able to define unconscious bias and how it impacts behaviour surrounding prejudice, discrimination and fair play
Explain how unconscious bias impacts equality, diversity and inclusion in the workplace
Clarify the key dimensions of 'culture', stereotypes and generalisations
Provide insights into cross-cultural competencies to improve participants' effectiveness when working with colleagues, partners & customers globally
Illuminate the impact of unconscious bias within the workplace in their culture
Confirm your place
Places are limited and by Invitation only - If you wish to attend this Workshop, please email:
E:glupton@farnhamcastletraining.com
Or for more information, please call: +44 (0) 1252 720416
Or visit: www.farnhamcastletraining.com

If you have a colleague for whom this topic might be of interest, please pass on these details
FOR OUR 2019 OPEN WORKSHOP series
Click HERE to see our Calendar of Open Workshops
View event site