OPEN WORKSHOP: EMPOWERING INTERNATIONAL TEAMS
Farnham Castle
Farnham
Surrey, GU9 0AG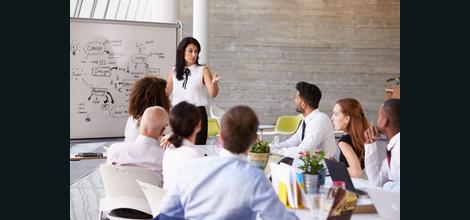 Thursday June 6th

9:00am

Farnham Castle
About Farnham Castle Intercultural Training
Farnham Castle Intercultural Training - cross-cultural training consultancy, helping businesses to work more effectively internationally.
OPEN WORKSHOP: EMPOWERING INTERNATIONAL TEAMS
Delivered as part of our Intercultural Training Workshop Series 2019
Date: Thursday 6th June 2019
Time: 10:00 - 16:00
Venue: Farnham Castle, Farnham, Surrey GU9 0AG
Complimentary, by Invitation - Please Contact Us to Register
Why attend ?
In our increasingly globalised and connected world, it is becoming more and more common for people of different cultures to work together as one team. This brings major benefits, such as talent and new ideas, but can also cause numerous challenges for both the team members and managers.
Even when people are enthusiastic to cooperate as a single team, different cultural approaches to communication style and issues such as trust, hierarchy, motivation and managing conflict, can cause unintentional ambiguity, misunderstanding, and even offence.
"This experiential, one day workshop is designed to enhance your cultural awareness and provide you with a better understanding of the challenges you face when leading, or working in, a multicultural team."
Who should attend?
Any business professional:
• Working within a cross-cultural team
• Managing a remote or international team
• Working as part of a global project team
At the end of this workshop, participants will have:
A better understanding of how cultural differences may impact everyday working relationships and communications
The tools and techniques to help build relationships and trust across cultures
Become more aware of cultural tendencies, working and communicating preferences and how they impact team effectiveness
The ability to identify the behaviours and characteristics of high-performing multicultural teams
A better understanding of the challenges of 'remote working' & how to successfully manage and engage virtual teams
An understanding of how to manage 'healthy' conflict
Developed new skills to perform more effectively in an international team
Confirm your place
Places are limited and by Invitation only - If you wish to attend this workshop, please email:
E: kjosty@farnhamcastletraining.com
Or for more information, please call: +44 (0) 1252 720412 / +44 (0) 1252 720415
Or visit: www.farnhamcastletraining.com
FOR OUR 2019 OPEN WORKSHOP series
Click HERE to see our Calendar of Open Workshops
If you have a colleague for whom this topic might be of interest, please pass on these details.
View event site