London Networking Event - Urbano Women in Business Networking Lunch In Fitzrovia
Mr Fogg's House Of Botanicals
48 Newman Street
Fitzrovia
London, W1T 1QQ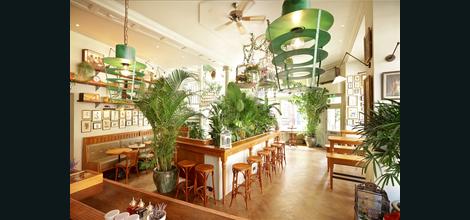 Wednesday July 10th

12:30pm
Member £25.00 + VAT
Non-Member £30.00 + VAT
Urbano Women In Business & UWACTE (Urbano Women in Architecture Construction Technology Engineering) Community networking lunch at Mr Fogg's Botanicals in Fitzrovia.
Urbano - championing diversity from the very beginning
Since Urbano began in 2011, we have had a proud track record of championing opportunities for women, especially in historically male dominated industries and sectors, such as construction and engineering. Around 50% of an Urbano event audience are female, many running their own companies or with senior positions at larger companies.
To develop deeper connections between women in SMEs and larger companies, we added a new community to Urbano for 2018: UWACTE (Urbano Women In Architecture, Construction, Technology & Engineering) where women in Urbano member firms can develop and enhance their connections across our network.
This networking event will extend the community engagement across all sectors - Finance, Legal, Creatives, HR & Culture, etc.- bringing together women in business at all stages of their career - from those leading at Board level through to those starting their career.
For our networking lunch, our host's Mr Fogg's Botanicals in Fitzrovia
************************************************************************
About Urbano
Urbano Network is a powerhouse of connections and opportunities, hosting a diverse range of weekly networking events, from speaker breakfasts, lunches and evening events to masterclasses in networking and tendering.
Non-member companies are welcome to book and send their representatives to a MAXIMUM of TWO EVENTS to meet a small cross-section of our members, sample the quality of our events and find out about the other member services we offer. It also gives us a chance to meet you and discuss what you are looking for from your networking.
As part of our proactive approach to helping companies find new business leads, we send out a weekly Tenders & Opportunities Notice gathered from over 100 keywords relevant to our pan-sector membership (Media, Build, Finance, Host, People & Tech). For the latest list, please click here: Tenders @ Urbano
Connections Membership for companies and individuals is £25 per month. Connections + Tenders is £39 per month. For more details on our membership options and benefits, including contact details of everyone you meet, search and free member events, please click here: Urbano Membership
Book now