London Networking Event - Urbano October Networking Lunch in City of London
Eight Members Club Bank
1, Change Alley
London, EC3V 3ND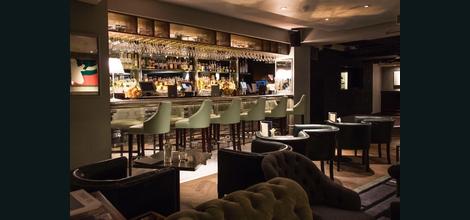 Wednesday October 23rd

12:30pm
Member £25.00 + VAT
Non-Member £30.00 + VAT
Urbano networking lunches are catalysts to connections, two hours of lightly facilitated conversations. This lunch is specifically - but not exclusively - aimed at bringing together those who work in financial and commercial professional services with others who develop tech, software and apps amongst the co-working hubs of Shoreditch, Clerkenwell and beyond.

Our hosts is Eight Members Bank, a stunning private members club in The City of London.Our hosts will serve us a delicious buffet lunch with a complimentary glass of wine and enjoy two hours making new contacts and exploring opportunities.
Eight Members Club is a private members club and also ideal for events, from intimate private dinners of up to 24 guests to exclusive parties of up to 400 guests. Click on the link to find out more about Eight Members Bank
Two-course buffet menu
- Thai Chicken Curry
- Pan-Fried Scottish Salmon
- Aromatic Jasmine Rice
- Mixed salad
- Caesar Salad
- Mac & Cheese
- Lemon butter & Fresh Herb New Potato
Sweet
-Chocolate brownie
-Fruit salad
Plus a complimentary glass of wine, beer of soft drink.
_________________________________________________________________
About Urbano
Urbano Network is a powerhouse of connections and opportunities, hosting a diverse range of weekly networking events, from speaker breakfasts, lunches and evening events to masterclasses in networking and tendering.
Non-member companies are welcome to book and send their representatives to a MAXIMUM of TWO EVENTS to meet a small cross-section of our members, sample the quality of our events and find out about the other member services we offer. It also gives us a chance to meet you and discuss what you are looking for from your networking.
As part of our proactive approach to helping companies find new business leads, we send out a weekly Tenders & Opportunities Notice gathered from over 100 keywords relevant to our pan-sector membership (Media, Build, Finance, Host, People & Tech). For the latest list, visit: Tenders @ Urbano
Connections Membership for companies and individuals is £25 per month. Connections + Tenders is £39 per month. For more details on our membership options and benefits, including contact details of everyone you meet, search and free member events, please click here: Urbano Membership