Urbano Zero Carbon in Construction speaker breakfast - April 2020
Urbano Online Build & UWACTE
Urbano Online Event
London, W1N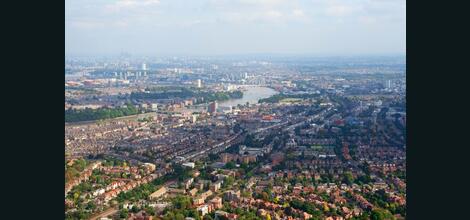 Thursday April 23rd

9:00am
Member £10.00 + VAT
Non-Member £18.00 + VAT
Urbano Network is London's leading pan-sector independent business network with over 5,000 Member & Associate Companies, ranging from boutique practices and SMEs, to corporates and PLCs. Since the start of March, we have taken all our events online, hosted and faciliated by Mark Herring, our Connector-In-Chief, and supported by our unique website.

Urbano is committed to helping its members find new valuable connections and business opportunities whilst facing up to the real challenges of climate change. Our Zero Carbon in Construction Programme of events, held under our Urbano Build and UWACTE Community banners, features the latest thinking and science around achieving Net Zero Carbon alongside our invited speakers' own specialisms and experience.
ABOUT OUR APRIL SPEAKER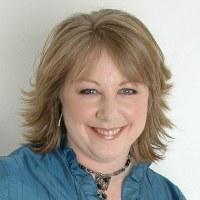 Deborah Pullen is a core member of the BRE Trust Board, one of the UK's largest charities focused on supporting transformational change in the built environment. Deborah has a BSc (Hons) in Materials Science, a PhD in polymer chemistry, is a Chartered Engineer, and a Fellow of the Chartered Institutes of Building and of Materials, Minerals and Mining.

Deborah was awarded an honorary doctorate from the University of Hertfordshire in 2014 for her leadership of the BRE Trust Future Cities Programme.
Deborah's presentation will examine three core areas: the performance of different materials from an environmental/zero carbon perspective; how BRE's work on life-cycle analsysis offers a new toolkit to measure such performance; and the role of collaboration along the supply chain is critical to addressing climate change in the BE sectors - and beyond.
THIS EVENT IS NOW BEING HOSTED ONLINE. WE WILL ALSO ISSUE A CERTIFICATE OF ATTENDANCE FOR YOUR CPD PURPOSES (THOSE ON FURLOUGH ARE ALLOWED TO ATTEND TRAINING EVENTS). LINK TO ONLINE PLATFORM SENT AT 4.30PM WEDNESDAY TO BOOKED ATTENDEES.
How can I to take part?
1. Book using the link on this event page.
2. We will then send you a link to the online event platform we are using (it's free and easy to use). The experience will work best if you have access to audio and video, through your PC, Mac or mobile, using in-built tech or headphones and mic. Or if you prefer, you can also choose to listen and use chat only.
** Note that the link will be sent to all participants between 4-5pm on 22nd April once we close bookings online **
3. At 9am the event will begin and is divided into two sections after Mark Herring, Urbano's Connector-in-Chief, has quickly led a general introduction to everyone and describe how the event will run.
Speaker Presentation: The speaker presentation will run for around 45 minutes, followed by a facilitated Q&A. Running time about 75 minutes.
5. After the event, Urbano members will be able to access the full profiles and contact details of attendees through their Urbano Dashboards as usual.
This will be a different event for different times but should be enjoyable and lead to lasting valuable connections for you and your business.
About our Urbano Build & UWACTE Communities
Urbano Build is one of Urbano's most vibrant business communities with its own programme of regular networking events in London aimed at architects, developers, property investors, designers, interior designers and other professionals associated with the built environment sector to make connections, gather information, create associations and find new business opportunities.
Since Urbano began in 2011, we have had a proud track record of championing opportunities for women, especially in historically male dominated industries and sectors, such as construction and engineering. To develop deeper connections between women in SMEs and larger companies: UWACTE (Urbano Women In Architecture, Construction, Technology & Engineering*) where women in Urbano member firms can develop and enhance their connections across our network.
Around 50% of an Urbano Build event audience are female, as are 80% of all Urbano speakers.