Urbano Build September Speaker Networking Event with Aitch Group
Urbano Build
Online Event
London, W1N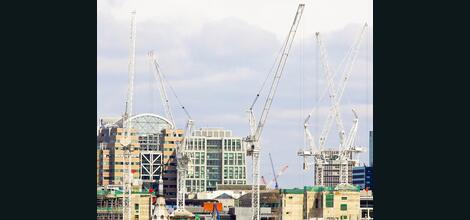 Thursday September 24th

9:30am

Urbano Build
Member £15.00 + VAT
Non-Member £18.00 + VAT
Urbano Network is London's leading pan-sector independent business network with over 5,000 Member & Associate Companies, ranging from boutique practices and SMEs, to corporates and PLCs. Since the start of March, we have taken all our events online, hosted and faciliated by Mark Herring, our Connector-In-Chief, and supported by our unique website.

Urbano Build is one of Urbano's most vibrant business communities with its own programme of regular networking events in London aimed at architects, developers, property investors, designers, interior designers and other professionals associated with the built environment sector to make connections, gather information, create associations and find new business opportunities.
Since Urbano began in 2011, we have had a proud track record of championing opportunities for women, especially in historically male dominated industries and sectors, such as construction and engineering. To develop deeper connections between women in SMEs and larger companies: UWACTE (Urbano Women In Architecture, Construction, Technology & Engineering*) where women in Urbano member firms can develop and enhance their connections across our network. Around 50% of an Urbano Build event audience are female, as are 80% of all Urbano speakers.
Our speaker events are interactive, with a presentation on the key themes of the event followed by a faciliated discussion led by Urbano's Connector-In-Chief, Mark Herring. Our aim is to help companies and those that represent learn from each other and help develop connections and our companies.


ABOUT OUR SPEAKER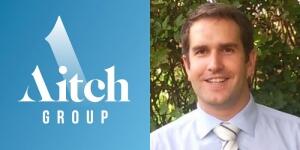 Aitch Group was founded by Hackney born Henry Smith in 1995, and in those 25 years has developed a reputation as a leading property developer in London. Built upon strong values, Aitch Group has an unwavering commitment to developing stylish and innovative spaces that allow people and communities to thrive.
Our speaker, Laurence Quail, a Property & Planning Expert, will lead us through the history of Aitch Group, its current projects and its ambitions for the future. He will also look at their approach to building as sustainable company fit to meet the specific challenges of net zero carbon targets for the construction sector.

With Laurence's planning experience, we will ask him to share his views on two important themes to those developing residential schemes in London:
1. The recently announced planning changes including commercial to residential; and
2. The future of London as a place to work and live in light of Covid.