Networking speaker breakfast in London - The Changing Workplace – Design & Function
Sagal Group Showroom
1st Floor
77 Bastwick Street
London, EC1V 3PZ
Member £15.00 + VAT
Non-Member £18.00 + VAT
Urbano Network is London's leading pan-sector independent business network with over 5,000 Member & Associate Companies, ranging from boutique practices and SMEs, to corporates and PLCs.

IF BOOKING LINK IS NOT VISIBLE, BOOKINGS FOR THIS EVENT ARE NOW CLOSED.
Urbano Build is one of our most vibrant business communities with its own programme of regular networking events in London aimed at architects, developers, property investors, designers, interior designers and other professionals associated with the built environment sector to make connections, gather information, create associations and find new business opportunities.
Since Urbano began in 2011, we have had a proud track record of championing opportunities for women, and our UWACTE (Urbano Women In Architecture, Construction, Technology & Engineering*) community helps women in Urbano member firms to develop and enhance their connections across our network.
This business networking and speaker event will examine 'The Changing Workplace – Design & Function', aptly timed to coincide wtih Clerkenwell Design Week 2022.

Joining Mark Herring, our Connector-In-Chief at Urbano is our guest speaker - Nicola Gillen - EMEA Lead, Total Workplace at Cushman & Wakefield.
GUEST SPEAKER & PRESENTATION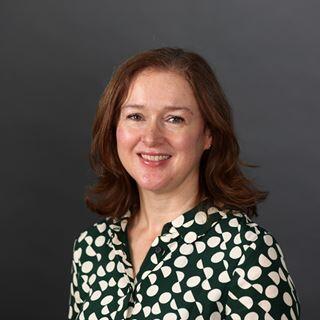 Nicola Gillen - EMEA Lead, Total Workplace at Cushman & Wakefield
Nicola specialises in the relationship between design, people, behaviour and the built environment and is widely recognised within the industry as a leading authority on workplace strategy, design and behaviour change management.

Nicola has 25 years' experience delivering workplace strategy and innovation internationally. An architect and author, she is lead author of RIBA's guide 'Future Office'.
Nicola's presentation will be drawn on the 'Future Office' and her work as co-author of another RIBA publication 'ReThink Design Guide for a Post Pandemic world' (published in January 2021), an innovative design guide with expert guidance on designing in the immediate aftermath of the pandemic.
Nicola will also share insights into how employees are coping right now through Cushman & Wakefield's unrivaled bespoke Experience per Square Foot™ a data-driven initiative that captures information from thousands of respondents in over 100 countries designed to measure what matters most to employees. @CushWakeUK
AGENDA
09:30 Registration, coffee & pastries, networking
09:40 Presentation by Nicola Gillen followed by Q&A facilitated by Mark Herring
10:30 Networking
11.30 Close
~
OUR HOSTS #lovewhereyouwork
Sagal Group exists to create amazing spaces for people to enjoy. We work with like-minded design and construction professionals, supporting both them and their clients through the entire process of developing and delivering a furniture solution that embraces the overall design brief, aspirations, function and form.
Rather than being merely a single factory producer, or a dealer with little or no control over product design, we partner with a small number of selected factories in the UK, Europe and Scandinavia. This collaborative business structure allows us to blend the right skills and craftsmanship needed for the varied requirements of all our clients.

---------------------------------------------------------------------------------------------------------**Non-member companies are welcome to book and send representatives to up to TWO Urbano events to meet a range of quality companies and guage whether Urbano is a community where you woukd find value for your business. For second and subsequent visits you may be charged more than the published rate.
To join Urbano in time to attend this event for free (two spaces for new Annual Company Members), please view benefits and options.