Urbano Build Networking Event - BIM and Smart Cities with Andrew Pryke, BAM
Smith & Williamson
25 Moorgate
City of London
London, EC2R 6AY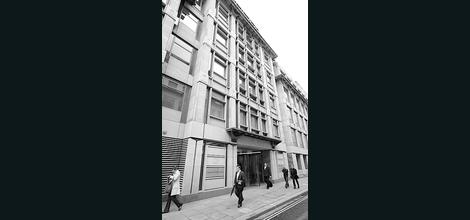 Thursday February 9th

8:00am
Member £24.00 + VAT
Non-Member £35.00 + VAT
Urbano Build is a programme of regular networking events in London aimed at architects, developers, property investors, designers, interior designers and other professionals associated with the built environment sector to make connections, gather information, create associations and find new business opportunities.
Urbano Build breakfast events are stripped down conferences, exploring interesting themes and built around great speakers, where the the focus is on networking and creating connections and opportunities. You always meet a diverse range of businesses and their representatives in a lively session of informal but facilitated networking.
Urbano loves to showcase leading British talent and innovators, alongside those shaping the future of the Built Environment sector. Previous Build speakers have included George Clarke, Kevin McCloud, Wayne Hemingway, Loyd Grossman (Heritage Alliance), Jane Duncan (new RIBA President), Casey Rutland (ARUP BIM Lead), Ed Green (Cabinet Office Procurement), Stephen Hodder (Ex RIBA President ), Mark Bew and David Philp (Govt BIM Team), lead representatives of ARUP, CCS, CITB, and Jackie Sadek, CEO of UK Regeneration, amongst others.
For more on Urbano Build, click here: Urbano Build Network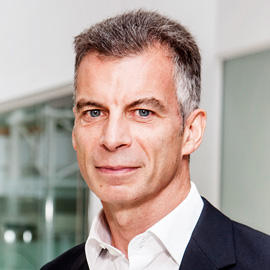 Joining our Urbano Build expert speaker line-up for 2017 is Andrew Pryke, Managing Director of BAM Design.
Andrew leads BAM Design's architectural, structural and interior design departments. He also leads the development and integration of Building Information Modelling (BIM) adoption at BAM delivering key BIM projects such as the Google headquarters at King's Cross.
Prior to joining BAM in 2012, he delivered award-winning projects such as The Lowry, Manchester, No 1 Poultry, London and The Royal Academy of Music, London during his 25 years as Director at James Stirling Michael Wilford & Associates and John McAslan and Partners.
During his presentation he will share with the audience BAM's adoption of BIM and innovative tools, looking ahead to trends for the industry. In the wider context of Smart Cities, Andrew will look at tech in construction, including VR/AR, and the supply chain opportunities that new technology companies can bring to this area.
Project examples will include how these are applied to facilities management, fit out and refurbishments, well buildings, workplace wellbeing, and campus (clusters).
EVENT FORMAT
8:00am – Registration, continental breakfast and networking
8:30am – Presentation by Andrew followed by Q&A
9:15am – Networking and more coffee
- 10.30am
HOST & SUPPORTER

This event is hosted by Urbano Member Smith & Williamson LLP - an independently owned professional and financial services firm providing investment, financial advisory and accountancy services to private and corporate clients.
___________________________________________________________________________________
RECENT URBANO BUILD EVENT PHOTOS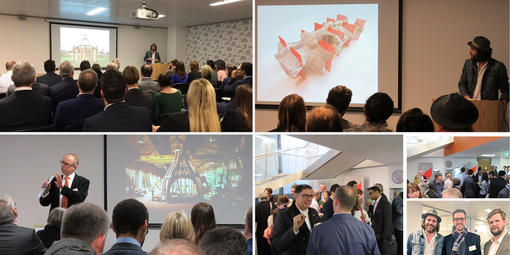 "Really enjoyed talking at Urbano - a dynamic and way of cross fertilising between industries, networking and meeting interesting folk!"
William Hardie, Studio Hardie (Speaker)
___________________________________________________________________________________
Each Urbano event has a unique online Event Group where every attendee and their company is profiled, accessed through your own Urbano Dashboard. Members get access to full contact details of every attendee. All attendees can access the profiles of people you meet at this event through the Event Group for this event.
Non-member companies are welcome to book and send representatives to up to TWO Urbano events AT APPROPRIATE NON-MEMBER RATES AS LISTED ON EACH EVENT PAGE before needing to join to continue to develop valuable relationships across London's most dynamic business community.
To join Urbano in time to attend this event at appropriate member rates, please view benefits and options for Companies and Individuals.www.urbanonetwork.co.uk/membership