Company Profile
Grosvenor Britain & Ireland
» Real estate - commercial & residential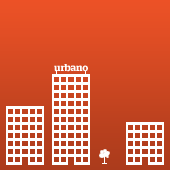 Host Community Networking Round Table - Roadmap to venue openings

Wednesday Apr 21st 2021

Read more

>
Networking community for those in architecture, construction, design, engineering, property, proptech, etc

Urbano Women in Architecture, Construction, Technology & Engineering

Bringing together those in hospitality, tourism, leisure, bars and restaurants, food and drink
About Grosvenor Britain & Ireland
Grosvenor Britain & Ireland creates great places where communities, business and nature thrive. Places that will be better for the next century, not just this one.
We are experts in making and managing neighbourhoods with long experience of pioneering change acquired over more than 300 years.
Our heartland is in London's West End, where we support nearly 1,000 businesses and thousands of residents and workers each day. We also invest in new neighbourhoods elsewhere in London, Liverpool and across the South of England.
Grosvenor Britain & Ireland is one part of a global, privately-owned family business. This means we can act patiently and think long-term, giving equal weight to the social, commercial and environmental impact of everything we do.
Representatives