London Networking Event - Urbano Build & UWACTE Networking Lunch
La Bodega Negra
16 Moor St
Soho
London, W1D 5NH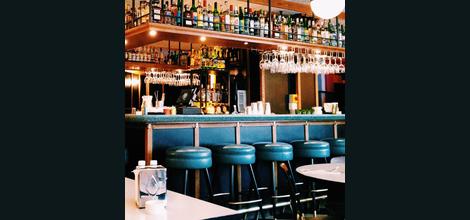 Tuesday December 4th

12:30pm
Member £28.00 + VAT
Non-Member £100.00 + VAT
Join us for our festive networking lunch next week for companies and their representatives in the Urbano Build & Urbano Women in Architecture, Construction, Technology & Engineering (UWACTE) Communities at La Bodega Negra in Soho.

Urbano Build is a large and vibrant community within the pan-sector Urbano Network with its own programme of monthly networking events in London aimed at bringing together companies and professionals associated with the built environment sector to make connections, gather information, create associations and find new business opportunities.
La Bodega Negra restaurant is a complex space of sumptuously decorated rooms where the cuisine is high octane Mexican – traditional and authentic. La Bodega Negra Cafe is the sister of La Bodega Negra restaurant serving delicious, healthy Mexican street food during the day and a lively cocktail bar that stays open until 1am.

Our event will take place at the cafe where attendees will enjoy a welcome signature margarita before enjoying a selection from La Bodega Negra's tasty menu along with a complimentary glass of wine or soft drink.
** This event is now SOLD OUT subject to members who have contacted the office and reserved places confirming them through booking by Friday morning latest. MEMBERS - please email Caroline if you wish to be put on the waiting list.
We also have one place reserved (one place per company) for a new Annual Member at present. All enquiries to caroline@urbanonetwork.co.uk
La Bodega Negra Restaurant is a complex space of sumptuously decorated rooms, glowing with mystery and exclusivity. The cuisine is high octane Mexican – traditional and authentic. The restaurant is a secret cellar, an undiscovered gem – a deconstructed glamorous party scene, with DJ's and a giant array of superb tequilas. The food on offer is bites of Mexican deliciousness, straight from Mexico City.

For our lunch every attendee with enjoy a tasty selection from La Bodega Negra's Mexican menu and a complimentary drink.
~ LUNCH MENU ~
Pork Belly Mango & Chipotle Salsa Tacos
Fish & Chips with Salsa Criolla & Coriander Aioli Tacos
Huitlacoche/mushroom (v) Salsa Serrano Tacos
------------------------
Chicken Tinga Tostada
Mushroom & Courgette Volcanes
Tuna Tostada
------------------------
Quesadilla Rustica
Fries with Chipotle Mayo
------------------------
Churros to finish

Championing diversity from the very beginning

Since Urbano began in 2011, we have had a proud track record of championing opportunities for women, especially in historically male dominated industries and sectors, such as construction and engineering. Around 50% of an Urbano Build event audience are female, many running their own companies or with senior positions at larger companies. Our speakers have also included many leading and inspiring women from across the ACTE & STEM sectors (see below).

To develop deeper connections between women in SMEs and larger companies, we added a new community to Urbano for 2018: UWACTE (Urbano Women In Architecture, Construction, Technology & Engineering) where women in Urbano member firms can develop and enhance their connections across our network.
*******************************************************************
About Urbano
Urbano Network is a powerhouse of connections and opportunities, hosting a diverse range of weekly networking events, from speaker breakfasts, lunches and evening events to masterclasses in networking and tendering.
Non-member companies are welcome to book and send their representatives to a MAXIMUM of TWO EVENTS to meet a small cross-section of our members, sample the quality of our events and find out about the other member services we offer. It also gives us a chance to meet you and discuss what you are looking for from your networking.
As part of our proactive approach to helping companies find new business leads, we send out a weekly Tenders & Opportunities Notice gathered from over 100 keywords relevant to our pan-sector membership (Media, Build, Finance, Host, People & Tech). For the latest list, please click here: Tenders @ Urbano
Connections Membership for companies and individuals is £25 per month. Connections + Tenders is £39 per month. For more details on our membership options and benefits, including contact details of everyone you meet, search and free member events, please click here: Urbano Membership