London Networking Event - Networking breakfast London Festival Architecture
Minotti London
77 Margaret Street
London, W1W 8SY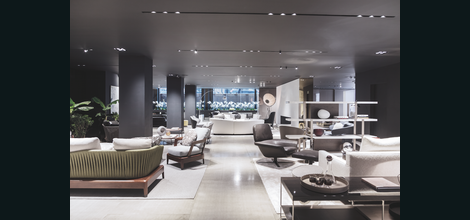 Thursday June 13th

8:30am
Member £24.00 + VAT
Non-Member £28.00 + VAT
Urbano Network is London's leading pan-sector independent business network with over 5,000 Member & Associate Companies, ranging from boutique practices and SMEs, to corporates and PLCs.

Urbano Build is one of our most vibrant business communities with its owna programme of regular networking events in London aimed at architects, developers, property investors, designers, interior designers and other professionals associated with the built environment sector to make connections, gather information, create associations and find new business opportunities.
Urbano Build breakfast events explore interesting themes and feature great speakers, where the the focus is on networking and creating connections and opportunities. You always meet a diverse range of businesses and their representatives in a lively session of informal but facilitated networking.
This event will be looking at the current trends of London's hi-end residential market, both in terms of design, up and coming areas, and investment opportunities.
Our hosts are Urbano Member Minotti London at their fabulous showroom in Fitzrovia where will enjoy a tasty continental breakfast with plenty of coffee!




Urbano is committed to helping facilitate diversity across our network and this is reflected in the calendar of events we organise, but also the range of attendees at each event.
This event is also part of our UWACTE calendar - Urbano Women in Architecture, Construction, Technology & Engineering which sits alongside our established Build Community. UWACTE celebrates the contribution women make to their companies and across the wider built environment and other sectors and allow us to foster deeper connections between female entrepreneurs, and those at all levels in SMEs and larger corporates.
For more details about Urbano Build & Urbano Women in Architecture, Construction, Technology & Engineering (UWACTE), visit: Urbano Build & UWACTE
Urbano Network is a powerhouse of connections and opportunities, hosting a diverse range of weekly networking events, from speaker breakfasts, lunches and evening events to masterclasses in networking and tendering.
As part of our proactive approach to helping companies find new business leads, we send out a weekly Tenders & Opportunities Notice gathered from over 100 keywords relevant to our pan-sector membership (Media, Build, Finance, Host, People & Tech). For the latest list, please click here: Tenders @ Urbano
Connections Membership for companies and individuals is £25 per month. Connections + Tenders is £39 per month. For more details on our membership options and benefits, including contact details of everyone you meet, search and free member events, please click here: Urbano Membership
Book now