Urbano Engage Panel Event - The UK Residential Market in 2021
Urbano Engage (B)
Urbano Speaker / Panel Event
London, W1N NER5
Thursday November 12th

9:30am
Member £0.00 + VAT
Non-Member £0.00 + VAT
Event Supporters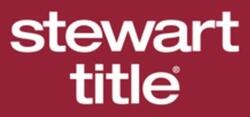 A leading provider of title insurance & real estate services. Offices throughout the UK, Europe, Australia and the US.
Urbano Network is London's leading pan-sector independent business network with over 5,000 Member & Associate Companies, ranging from boutique practices and SMEs, to corporates and PLCs. Since the start of March 2020, we have taken all our events online, hosted and faciliated by Mark Herring, our Connector-In-Chief, and supported by our unique website.
Urbano Build is one of Urbano's most vibrant business communities with its own programme of regular networking events in London aimed at architects, developers, property investors, designers, interior designers and other professionals associated with the built environment sector to make connections, gather information, create associations and find new business opportunities.
Since Urbano began in 2011, we have had a proud track record of championing opportunities for women, especially in historically male dominated industries and sectors, such as construction and engineering. To develop deeper connections between women in SMEs and larger companies: UWACTE (Urbano Women In Architecture, Construction, Technology & Engineering*) where women in Urbano member firms can develop and enhance their connections across our network.

The UK Residential Market in 2021
Panel Event Timings: 09:30 - 11:00am
With this event, we will be looking ahead to the residential housing market of 2021, where the renewed dynamism of the autumn's post-lockdown activity, driven by demand and stamp duty suspension, will meet the economic realities of the economy, liquidity and lending regulations.
PANEL SPEAKERS
We will be joined by Robert Kelly of Stewart Title, Commercial Business Development Manager of Stewart Title UK and a trained solicitor in a previous life, and other experienced property speakers revealing the implications of permitted development and other changes on the horizon.
__________________________________________________________________
Urbano is committed to helping facilitate diversity across our network and this is reflected in the calendar of events we organise, but also the range of attendees we attract.

As part of our proactive approach to helping members find new business opportunities, we send out a weekly Tenders & Opportunities Notice gathered from over 100 keywords relevant to our pan-sector membership (Build, Finance, Host, Media, People & Tech). For the latest list, please click here: Tenders @ Urbano
Membership starts at £25 per month for individuals; £39 per month or £395 annually for companies. For more details on our membership options and benefits, including contact details of everyone you meet, search and free member events, please click here: Urbano Membership
Book now