Urbano networking lunch at The Lighterman in King's Cross
The Lighterman
3 Granary Square
King's Cross
London, N1C 4BH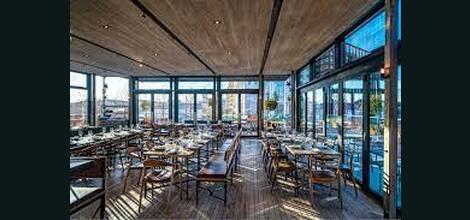 Wednesday July 20th

12:30pm
Member £24.00 + VAT
Non-Member £32.00 + VAT
Urbano hosts a calendar of different events designed to bring together different mixes of companies from across our various business communities: Build, Create-Media, Finance, People, Host, Tech, UWACTE (Urbano Women In Architecture, Construction, Technology and Engineering) and Zero Carbon.

* SOLD OUT. MEMBERS OR NEW JOINERS (see offer below). PLEASE EMAIL MARK TO BE PLACED ON THE RESERVE LIST (we will check bookees for cancellations leading up to the event). Next event for companies in the Build, UWACTE & Zero Carbon Communities is a networking lunch on Wednesday August 10th at The Arber Garden, Fitzrovia.
https://www.urbanonetwork.co.uk/london-networking-events

This networking lunch is designed to bring companies from across our Build, UWACTE and Zero Carbon communities to meet, connect and explore the potential for collaboration along their supply chains.

For over 10 years (and longer if you include our beginnings in Shoreditch) our focus at Urbano has been to connect companies so they can find areas where they can collaborate, improve each other as businesses and business people, and find new work opportunities.

Collaboration is seen as a key part of tackling climate change, but for the labels stuck on websites of companies, this can be a difficult pathway to negotiate. We want this event to kick-start a series of Urbano events that seek to help companies actively start that journey.
But being worthy doesn't have to mean it will be done. All our events are lively and welcoming, with an emphasis on conversations and enjoyment.
Our hosts for this lunchtime event will be The Lighterman, a contemporary pub and dining room at Granary Square, on the canalside at King's Cross. With three stunning floors, wraparound terraces, a bar along the towpath and all-day casual dining and drinking, The Lighterman is the perfect spot, open every day.

Our hosts will provide each attendee with a choice of summer buffet dishes and a complimentary drink.

* Summer Joiners Offer: For new Annual Company Members joining Urbano in July & August, you can enjoy TWO FREE PLACES at any of our summer lunches. See details here: Membership
__________________________________________________________________
**Urbano is a membership organisation. If you like your networking to be a series of fast-paced, in-your-face sales pitches, we are not a community where you will find value. Our approach is to introduce new people to one another through introductions and conversations, helping them discover shared interests and connections. We then encourage and nuture these new relationships to reveal opportunities over time.

Non-member companies are welcome to book and send representatives to up to TWO Urbano events where open to non-members to guage whether we are a good fit for you and your business.

Member companies can send two representatives free to our six member networking evenings held throughout the year. Worth £180, annual membership is actually under £200 for a micro business (up to 6 employees) and £210 for any size of company (and this includes our tenders service).

To join Urbano in time to attend this event for free, please view benefits and options . www.urbanonetwork.co.uk/membership