Company Profile
Hometown London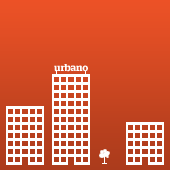 A networking community for those TV, film, animation, advertising, publishing and other media.

Business strategy and vision - hear and meet successful entrepreneurs and business leaders
About Hometown London
Hometown is a creative communications business designed to help brands succeed in a world of change.
Founded in 2012, and built upon lean principles, our agency delivers high-impact strategic and creative solutions at-pace, helping clients navigate and capitalise on the changing cultural landscape around them. We focus on the entire customer experience, helping brands make sense of where their priorities should be, and work together to craft creative solutions that stand out and work hard.
Our core disciplines include strategy, advertising, research, and digital innovation, and our global resource capability enables us to tackle the trickiest and biggest challenges that your business faces.
Representatives
Founder & Man...