London networking event - Urbano Build event on Net Zero Carbon in construction
Katten Muchin Rosenman LLP
Paternoster House
65 St Paul's Churchyard
London, EC4M 8AB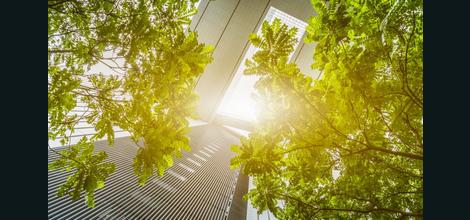 Wednesday September 18th

8:30am
Member £28.00 + VAT
Non-Member £35.00 + VAT
Event Supporters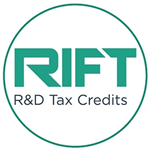 RIFT R&D specialise in claiming R&D Tax Relief for innovative and forward thinking construction businesses. Many do not realise what they do is innovative and could be missing out on a valuable tax break.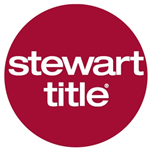 A leading provider of title insurance & real estate services. Offices throughout the UK, Europe, Australia and the US.

Katten - a full-service law firm with more than 600 attorneys across the United States and in London and Shanghai. Attorney Advertising.
Urbano Network is London's leading pan-sector independent business network with over 5,000 Member & Associate Companies, ranging from boutique practices and SMEs, to corporates and PLCs.
Urbano Build is one of our most vibrant business communities with its own programme of regular networking events in London aimed at architects, developers, property investors, designers, interior designers and other professionals associated with the built environment sector to make connections, gather information, create associations and find new business opportunities.
Businesses in the built environment and construction sectors will have to work within a net zero carbon economy by 2050 and new buildings by 2030. This event will look at the UK Green Building Council (UKGBC)'s Advancing Net Zero programme whose aim is to drive the transition to a net zero carbon built environment in the UK.

In April 2019, 'Net Zero Carbon Buildings: A Framework Definition' was launched at the Houses of Parliament resulting from the work of an industry-wide task group to both define what a new zero carbon building is and then develop a series of consistent approaches for the measurement and mitigation of in-use energy performance and whole-life carbon emissions.
Happily, many Urbano members were represented on the UKGBC's task group and this event will share its findings with hopefully many of our members and associates.
GUEST SPEAKERS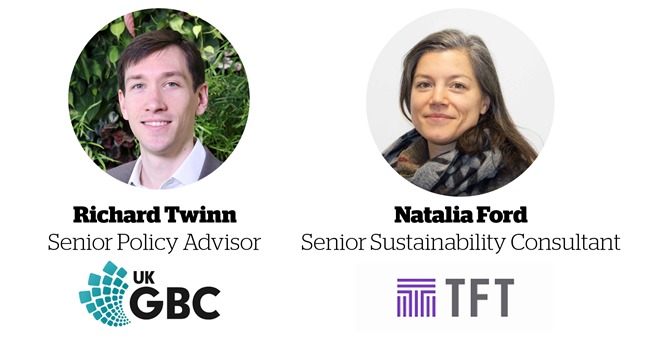 Our guest speakers are Richard Twinn, Senior Policy Advisor at UKGBC, who will discuss the report and its development, and Natalia Ford, Senior Sustainability Consultant at TFT Consultants (Urbano Network Members), who will look at Scope 3 emissions (everything beyond gas and electricity usage in buildings) which make up 95% of emissions.
If your business is one of those sector signatories declaring a climate and environmental emergency, please book and find out how your business can start making changes NOW for all our futures.
Agenda
08:30 Registration, coffee & pastries, networking
08:50 Presentations by Richard and Natalia with a facilitated Q&A session
10:00 Networking and further discussion
10:30 Event Finishes
This event is kindly hosted by Urbano Members - Katten - a full-service law firm with more than 600 attorneys across the United States and in London and Shanghai. Katten will provide a light buffet breakfast and refreshments with stunning views of St Paul's cathedral from their event space.
__________________________________________________________________
Urbano is committed to helping facilitate diversity across our network and this is reflected in the calendar of events we organise, but also the range of attendees we attract.
For more details about Urbano Build & Urbano Women in Architecture, Construction, Technology & Engineering (UWACTE), visit: Urbano Build & UWACTE
Urbano Network itself is a powerhouse of connections and opportunities, hosting a diverse range of weekly networking events, from speaker breakfasts, lunches and evening events to helping SMEs win work in the public sector and large companies develop sustainable supply chain opportunities.
As part of our proactive approach to helping companies find new business leads, we send out a weekly Tenders & Opportunities Notice gathered from over 100 keywords relevant to our pan-sector membership (Media, Build, Finance, Host, People & Tech). For the latest list, please click here: Tenders @ Urbano
Membership starts at £25 per month for individuals. For more details on our membership options and benefits, including contact details of everyone you meet, search and free member events, please click here: Urbano Membership