London networking event - Urbano Build & UWACTE networking breakfast on Zero Carbon in Construction
Urbano Online Build & UWACTE
Urbano Online Event
London, W1N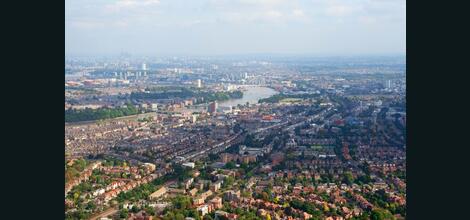 Wednesday May 20th

9:00am
Member £12.00 + VAT
Non-Member £18.00 + VAT
Event Supporters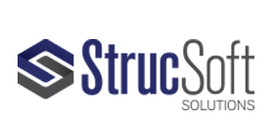 StrucSoft Solutions is an experienced developer of solutions for the AEC and manufacturing industry.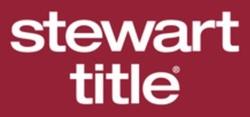 A leading provider of title insurance & real estate services. Offices throughout the UK, Europe, Australia and the US.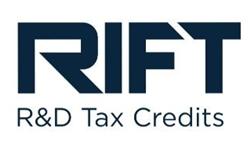 The UK government's pushing hard for a cheaper, faster and greener construction industry. Even so, too many innovative firms aren't getting the R&D Tax Relief they deserve. Let us help you.
Urbano Network is London's leading pan-sector independent business network with over 5,000 Member & Associate Companies, ranging from boutique practices and SMEs, to corporates and PLCs. Since the start of March, we have taken all our events online, hosted and faciliated by Mark Herring, our Connector-In-Chief, and supported by our unique website.

** Anyone booking after 4.30pm today (Tuesday) , we will send you the link for the event tonight or tomorrow befoee 9am. If you don't see it by 8.30am, check your spam folder! **
ABOUT OUR SPEAKER
Emily Hamilton is Associate Director of Sustainability at Grosvenor Group. She is responsible for the sustainability strategy at Grosvenor Group, the global property and real estate company.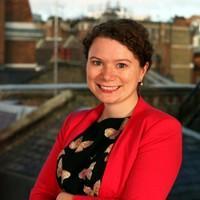 Emily leads the team providing expert advice to colleagues on developing sustainable cities including advising on air quality, carbon, waste, green spaces, biodiversity and climate risk. She also helped set Grosvenor's net zero carbon commitments across its portfolio and chairs Grosvenor's international Sustainability Knowledge, championing sustainability knowledge transfer across the business.
Emily's presentation will tell of the story of Grosvenor's journey to commit to become a zero carbon business by 2030 and the practical steps they have taken to start to position the business to achieve these commitments. She will also look at how Grosvenor is aligning its strategy to support the UN's Sustainable Development Goals.
And she will explore how part of the group's focus is to look at the creation and management of its Supply Chain Charter which Grosvenor use to drive the agenda of change across all parts of the group and a critical measure of performance for all sizes of business.
THIS EVENT IS BEING HOSTED ONLINE. WE WILL ALSO ISSUE A CERTIFICATE OF ATTENDANCE FOR YOUR CPD PURPOSES (THOSE ON FURLOUGH ARE ALLOWED TO ATTEND TRAINING EVENTS).
How can I to take part?
1. Book using the link on this event page.
2. We will then send you a link to the online event platform we are using (it's free and easy to use). The experience will work best if you have access to audio and video, through your PC, Mac or mobile, using in-built tech or headphones and mic. Or if you prefer, you can also choose to listen and use chat only.
3. At 9am the event will begin and is divided into two sections after Mark Herring, Urbano's Connector-in-Chief, has quickly led a general introduction to everyone and describe how the event will run.
Speaker Presentation: The speaker presentation will run for around 45 minutes, followed by a facilitated Q&A. Running time about 75 minutes.
5. After the event, Urbano members will be able to access the full profiles and contact details of attendees through their Urbano Dashboards as usual.
This will be a different event for different times but should be enjoyable and lead to lasting valuable connections for you and your business.
About our Urbano Build & UWACTE Communities
Urbano Build is one of Urbano's most vibrant business communities with its own programme of regular networking events in London aimed at architects, developers, property investors, designers, interior designers and other professionals associated with the built environment sector to make connections, gather information, create associations and find new business opportunities.
Since Urbano began in 2011, we have had a proud track record of championing opportunities for women, especially in historically male dominated industries and sectors, such as construction and engineering. To develop deeper connections between women in SMEs and larger companies: UWACTE (Urbano Women In Architecture, Construction, Technology & Engineering*) where women in Urbano member firms can develop and enhance their connections across our network.
Around 50% of an Urbano Build event audience are female, as are 80% of all Urbano speakers.
EVENT SUPPORTER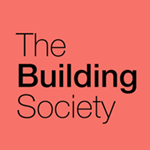 This event was due to be hosted by The Building Society - curated and led by Urbano Member Company Structural and Civil Engineers - Elliott Wood. It is a flexible coworking space in central London for the built environment sector. Supported by talks, initiatives and a member network, The Building Society is a place for people of all disciplines and backgrounds to work together, collaborate, debate and lead change and we look forward to returning in the future.
__________________________________________________________________
Urbano is committed to helping facilitate diversity across our network and this is reflected in the calendar of events we organise, but also the range of attendees we attract. For more details about Urbano Build, and UWACTE - our sister community Urbano Women in Architecture, Construction, Technology & Engineering - visit: Urbano Build & UWACTE
As part of our proactive approach to helping members find new business opportunities, we send out a weekly Tenders & Opportunities Notice gathered from over 100 keywords relevant to our pan-sector membership (Build, Finance, Host, Media, People & Tech). For the latest list, please click here: Tenders @ Urbano
Non-member companies are welcome to book (at non-member rates) and send representatives to up to TWO Urbano events to guage the quality and range of our events, speakers and existing membership. Therefater, we ask each company makes a small contribution to the organisation of such events and the wider network, alongside the benefits membership of London's most dynamic and diverse business networking community offers.
* Membership starts at £25 per month for individuals; £39 per month or £395 annually for companies. For more details on our membership options and benefits, including contact details of everyone you meet, search and free member events, please click here: Urbano Membership