London Networking Event - Urbano Build & UWACTE networking event
Urbano Online Build & UWACTE
Urbano Online Event
London, W1N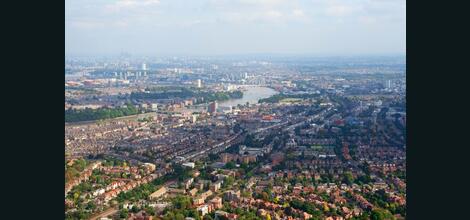 Wednesday July 1st

11:00am
Member £10.00 + VAT
Non-Member £15.00 + VAT
Urbano Network is London's leading pan-sector independent business network with over 5,000 Member & Associate Companies, ranging from boutique practices and SMEs, to corporates and PLCs.
Urbano Build is one of our most vibrant business communities with its own programme of regular networking events in London aimed at architects, developers, property investors, designers, interior designers and other professionals associated with the built environment sector to make connections, gather information, create associations and find new business opportunities.
Since Urbano began in 2011, we have had a proud track record of championing opportunities for women, and our UWACTE (Urbano Women In Architecture, Construction, Technology & Engineering*) community helps women in Urbano member firms to develop and enhance their connections across our network.


Facilitated Networking - Contacts, Connections, Relationships, Opportunities
Using knowledge about each 'attendee' and their company, we will put different companies and their representatives together. The attendee sheet will be published and sent out to everyone before the event alongside a link to the platform we are using to download. The experience will work best if you have access to audio and video, through your PC, Mac or mobile, using in-built tech or headphones and mic. Or if you prefer, you can also choose to use chat only.

After the event, Urbano members will be able to access the full profiles and contact details of attendees through their Urbano Dashboards as usual.
BOOK ONLINE AND WE WILL SEND YOU INSTRUCTIONS INCLUDING THE FREE DOWNLOAD AND INVITE TO JOIN US ONLINE.
** This event will be online BUT if our venue partners are ready to accept event bookings, then we will notify you of any changes to venue, time (in case it becomes an evening) as soon as we can. There may also be a venue supplement. **
For more information on how Urbano will continue facilitating connections and opportunities for its members, please click here: https://www.urbanonetwork.co.uk/urbano-network-events-and-coronavirus
__________________________________________________________________________
About Urbano
Urbano is London's largest and leading independent business networking community, connecting companies of all sizes and sectors in London and increasingly across the UK.
Urbano has a range of member companies, from PLC to SMEs, across our different communities: Build, Finance, Health, Host, Media, People, and Tech. Our diverse calendar of events (now online) includes speaker breakfasts, networking lunches and evenings - are designed to bring together those that run, or have senior positions in, their companies, to learn, share new ideas and best practice, network and develop future business opportunities.
Membership starts at £25 per month for an Individual, £30 Team (multiple members representing same company without requiring tenders), or £39 per month for Company Membership which includes tenders (see link on home page). For benefits, options and fees, please click here: Urbano Membership