Company Profile
Lucidica

Urbano is a connected business community, dedicated to helping our members build sustainable futures.

For those who work across the tech sectors, from digital and apps to hardware and software solutions

Urbano Women in Architecture, Construction, Technology & Engineering
About Lucidica
Lucidica is the IT company for small businesses. We Support SMEs with all things technology, including servers, consulting, hosting and CRM.
Technology should make small businesses more money, not waste their time. Whether it's a crashed computer that's holding you up, you're in need of a whole new network or some staff training, we offer you peace of mind. We offer IT support 24 hours a day and are always on hand to help you, no matter what your IT issue is.
Lucidica's range of services include IT support, product consulting, web hosting, web design, Cloud, CRM and more. We also hold monthly seminars at The British Library designed to help small businesses make the most out of IT.
We're a friendly team of expert engineers and we make sure we take the time to get to know you and your business so we can help you properly. We invest a lot in training so we're always up-to-date with the latest technology. We love to learn and adapt to change and our staff stick with us long-term, which tells us we're getting it right. It also means you'll get to know your support team well!
We work hard to make sure our clients are happy with our work, and our Happiness Guarantee means that if you're not satisfied for any reason, we'll make it up to you.
Our office is based in Central London, so if you need us to help you in person, we can be round yours in no time.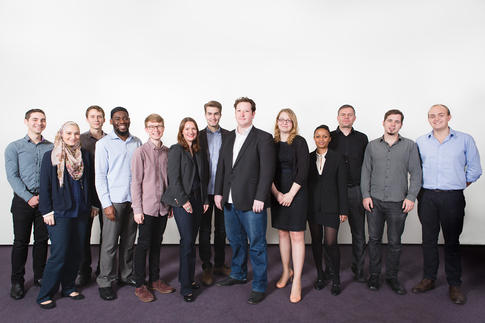 Representatives
Business Developm...