Company Profile
Over the Line Consultants
» Retail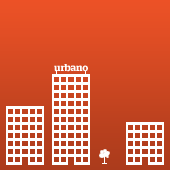 Urbano is a connected business community, dedicated to helping our members build sustainable futures.

Networking community for those in architecture, construction, design, engineering, property, proptech, etc
About Over the Line Consultants
Over the Line Consultantsare here to help companies do just that with their tenders & work winning objectives - get Over the Line.
We offer training, help and advice in the construction sector and food & drinks market.
Too often, bid training is akin to a hit-and-run; the trainer turns up, lectures your staff on where they're going wrong, takes your money and is never seen again, leaving your bid team disheartened, confused and bullied.
Over the Line Consultancy offers a coaching service that encourages your staff and instils a desire, and the tools, to win that bid.
We can also bring a little more pizazz to your bids and make winning a familiar feeling.
Representatives
Director