Company Profile
Maria Coulter - Construction Coach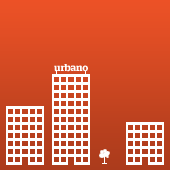 Urbano networking lunch for International Women's Day 2023

Wednesday Mar 8th 2023

Read more

>
Networking community for those in architecture, construction, design, engineering, property, proptech, etc

Urbano Women in Architecture, Construction, Technology & Engineering

Companies shaping the future of work and the workplace, from office design to leadership development, employee training, and ED&I.
About Maria Coulter - Construction Coach
Maria Coulter - Construction Coach, currently working on a project to help SME & Micro-Business Owners in the construction industry improve innovation, productivity and profitability in their businesses.
I'm a Delivery Partner for the IDP Project .
Background to the IDP Project
Nottingham Trent University in Partnership with Morgan Sindall bid for funding from the CITB Innovation Fund to focus on improving innovation, productivity and profitability in the Supply Chain.
Having carried out a pilot project face-to-face on sites in the Midlands, this fully funded support is now available online to SME's & Micro-Business Owners in the UK Supply Chain.
This is a great opportunity for our industry to collaborate and support small businesses in these incredibly tough times by sharing the availability of this free training and support.
How the support is being delivered:
Business Owners can sign up to attend an Online Innovation workshop run by Construction Coach on 29th September from 4-5.30pm. Signing up will register their interest in the project. Future workshop dates will also be available. Our guest speaker is Chris Massey MD of Brilliant Ideas and Beresford's Flooring. Chris started innovating from his experiences working on site. Trying to find ways of doing things safer, faster and more economical.
Prior to attending the workshop, they can complete four, free, short, 20 min courses on Collaboration, Productivity, Innovation and Value to think about what is frustrating them in their business, what could be improved on site. The courses are on the Supply Chain Sustainability School portal.
When it launches in October they can join the online IDP Community being launched by Construction Coach to receive weekly mentoring to help embed the learning from the courses into their business. Available from October to end of March 2023.We are looking for 40 Business Owners to become Innovation Champions to do an Innovation Project in their business to improve productivity. They will get access to 12 hrs free Coaching / Mentoring from Construction Coach and an Innovation Mentor.
Click here for details on events, including to book the September 29th event: https://www.theidp.co.uk/events
Representatives
Founder