Company Profile
Strictly Banners

A networking community for those in branding, marketing, communications, digital, TV, film, and related media and creative sectors.

Urbano Women in Architecture, Construction, Technology & Engineering
About Strictly Banners
Strictly Banners has been helping businesses connect with their target audiences at tradehows and events with eye catching banners, flags and tradeshow stands since 2009.
Our main focus is making sure our customers have the products that will best represent them within their budget. There is no hard-sell here. just experienced, friendly advice. It's important to us that our customers return and are confident to invite others to use our business also.
With southern based production, we are well placed to deliver throughout the Greater London area using our express service to cover urgent requests when needed.
Every product we supply is quality checked before dispatch because we believe in happy customers and we definitely go the extra mile to achieve it.
Since our inception we have supported charities, schools and community organisations with lower prices. Last year the Small Charities Coalition invited us to become an official supplier to their members, a relationship we are very proud of.
Our banners and flags can be seen on display througout England Scotland & Wales.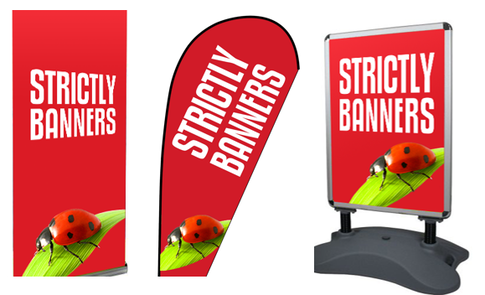 Representatives
Director