Company Profile
Rooff Ltd

Urbano Christmas Top Table networking lunch

Wednesday Dec 13th 2023

Read more

>
Networking community for those in architecture, construction, design, engineering, property, proptech, etc

Urbano Women in Architecture, Construction, Technology & Engineering

Zero Carbon Community brings together companies from across all sectors to learn, share and make changes NOW to address climate change.
About Rooff Ltd
Rooff is a London based family run Construction Company with an impressive track record stretching back one hundred years. Management and staff work together as a team, committed to the highest standards in design, build quality and client services. The skills, flexibility and professionalism demonstrated by Rooff have won the company wide respect in the construction industry. Rooff specialise in a range of areas including commercial, residential, education, health, performing arts, cultural and heritage as well as property development.
Quality and personal service are the twin foundations of our business. We like to build long term relationships with our clients, who return again and again to work with us on prestigious and successful projects. As a medium sized contractor, we are big enough to offer a comprehensive range of services, but not so large as to lose touch with our clients' needs and aspirations.
Our commitment to first class service and the finest workmanship runs through the entire organisation, from directors to staff. Our focus and genuine involvement with clients allow us to complete projects on time, to budget and to the very highest standards. In an age where image can so often take precedence over substance, Rooff offers a rare commodity – traditional craftsmanship and expertise in a modern organisation which embraces innovation and fresh ideas.
Examples of our work can be found on our website: http://www.rooff.co.uk/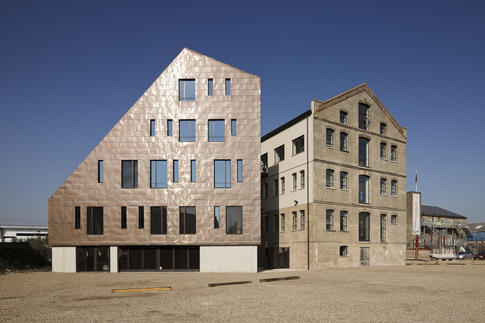 Representatives
Business Developm...

Business Developm...

Director