Company Profile
Carter Lemon Camerons LLP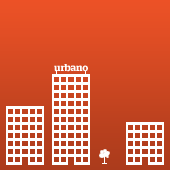 Urbano Summer Event in London - Bowls & Networking!

Wednesday Jun 15th 2022

Read more

>

Urbano Build Networking Breakfast Event with RIBA President Ben Derbyshire

Thursday Sep 7th 2017

Read more

>
About Carter Lemon Camerons LLP
Carter Lemon Camerons LLP- All-service law firm based near Bank.
Legal matters, transactions and disputes are always potentially challenging. That's why the Carter Lemon Camerons team provides practical, plain language advice designed to clarify complex issues and help you understand the risks and options involved so that you can make informed decisions.
We believe in delivering services that help you achieve the outcomes you are looking for, quickly, efficiently and in a way that provides a real return on your investment.
From our City of London offices, near St Paul's, our solicitors work with a wide range of business and personal clients, who value our accessible, responsive approach.
Representatives
Partner