Become an Urbano Build & UWACTE Communities Sponsor 2019
Urbano's activities across our Build and UWACTE communities and events programme can showcase your brand to an audience of outstanding connections and companies according to your preferred focus.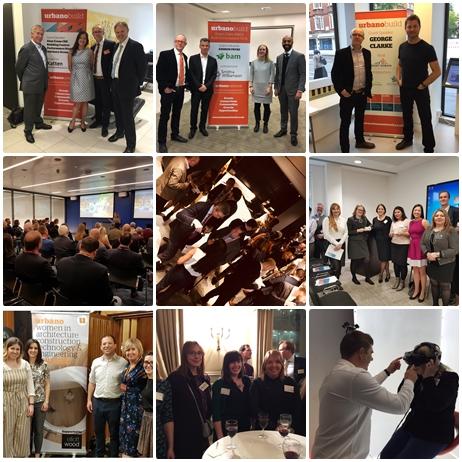 We are offering larger members, leading built environment sector companies and organisations, such as universities and those responsible for delivering engagement projects on behalf of the governments, three different ways to support Urbano's programme and showcase your own efforts to address the issues facing the sector.
For those who target MIPIM 2019, especially those organising their own events in Cannes, Urbano MIPIM Event sponsorship gives you two events in London to help you enhance your marketing team's efforts focused on activities around Cannes. Get your name in front of thousands of companies via Urbano.
For larger companies which wish to showcase their own commitment to addressing issues such as diversity, sustainability and supply chain transparency, Urbano Build & UWACTE Sponsorship will allow you to prove your own workplace and other approaches in these and other areas, at all our events in 2019.
For organisations, such as universities, and especially those receiving public money to run their events and support programmes targeting specific groups, such as women-owned SMEs and start-ups, Urbano Build & UWACTE Partnership offers a series of agreed pathways to engage with such audiences.
If you are an EXISTING Urbano Member and interested in the wider promotional and engagement opportunities click here to download our Urbano Build & UWACTE Communities Partnership & Sponsorship document for 2019
If you are NOT an Urbano Member but interested in becoming a member & supporter, click here to download the Urbano Build & UWACTE New Member Membership & Supporter document for 2019
CONTACT
Caroline Brock, Director, Urbano Network
020 7205 2215
Urbano Communities
Urbano Network on Twitter