Company Profile
eb7 Limited
About eb7 Limited
Founded in 2007, eb7 is a London based multi-disciplinary consultancy. We are recognised specialists in Rights of Light and the associated planning issue of Daylight & Sunlight.
Along with our Party Wall, Building Consultancy and Visualisation teams, we deliver a holistic service tailored to every project and the needs of each individual client.
MAXIMISING DEVELOPMENT POTENTIAL MINIMISING RISK
eb7's comprehensive daylight, sunlight and rights of light service caters to the needs of Developers, Architects, Planners and adjoining owners. Our services range from initial project feasibility advice to formal assessments and development envelopes, planning reports and rights of light negotiations.
COMPREHENSIVE NEIGHBOURLY MATTERS AND BUILDING SURVEYING
eb7 Party Wall and Building Consultancy offers focused, practical advice to our commercial and residential clients. Our team assist building owners and neighbours with administering the Party Wall etc. Act 1996, wider neighbourly matters and general building consultancy.
Our Chartered Building Surveyors work throughout the UK to deliver asset enhancing solutions within commercial and residential markets.

CAPTURE, MODEL, VISUALISE AND ANIMATE THE BUILT ENVIRONMENT
eb7 Immersive create 3D context models using state of the art photogrammetric technology. Utilising high resolution aerial imagery we can capture bespoke context models accurate to within 15cms. From CGI's for architectural projects, animations and VR, we help architects and developers showcase their schemes to their full potential, assisting planning applications and creating interactive Virtual Marketing Suites. For more details, click here: www.eb7immersive.com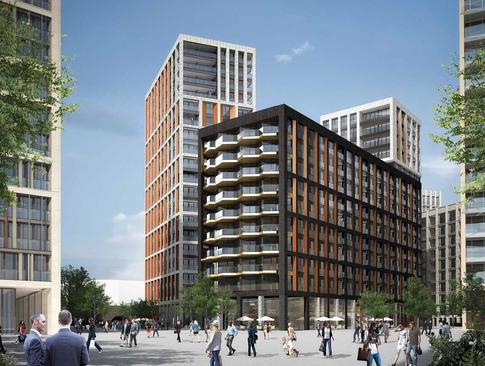 Representatives
Director

Assistant Office ...

Director - Daylig...

Executive Assistant

Senior Surveyor

Daylight Consultant

Director - Rights...

HR/Marketing Officer