Company Profile
Urbano Network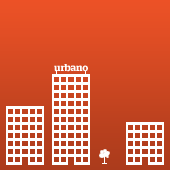 Future Foundations Network - Networking Evening

Thursday Oct 21st 2021

Read more

>

Digital Construction Week - FREE ONLINE NETWORKING GROUP

Wednesday Oct 18th 2017

Read more

>
About Urbano Network
Urbano Network is London's leading and largest independent business networking community, with over 5,000 Member and Associate companies, including many from others parts of the UK.
Urbano Network is pan-sector and creates opportunities and connections between all sizes and sectors of company, using a blend of diverse events and this unique website.
The quality of Urbano's events and usability of our unique online tools on this website are based on our CEO and Founder, Mark Herring's understanding and experience of how to make networking both effective and enjoyable, informed by 20+ years of experience of creating business networks and communities that started in Shoreditch, London, way back in 2002.
If you meet him at an Urbano event, say hi and bye to the man in the orange tie.
Representatives
Connector-In-Chief